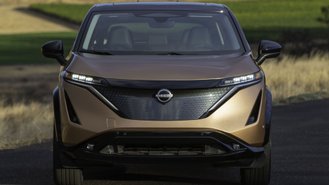 Nissan is keeping a $7,500 tax credit for itself on leased EVs despite recent guidance allowing automakers to pass along the savings to consumers. While a handful of other car brands have scrambled to revise EV lease deals, our analysis found that Nissan hasn't responded in kind, creating a major advantage for competitors.
According to dealer incentive bulletins today from over half a dozen regions, Nissan is offering no lease cash on the new Ariya crossover. In the case of the 2023 Nissan LEAF, Nissan Motor Acceptance Company is limiting lease cash to $950 and only in big metro areas like Los Angeles, San Francisco, and New York City.
If you're a bargain hunter, this could be a big deal. As we reported this week, both VW and Audi are offering a $7,500 lease incentive on just about every plug-in hybrid and electric car. Not long after, Volvo added an identical incentive, lowering lease payments by as much as $100 per month compared to previous prices.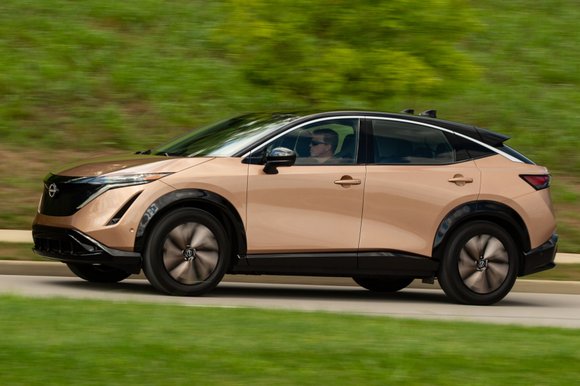 This week, Toyota and Lexus responded with lower lease rates, some involving more than a 50% reduction in interest rates. As a result, Nissan's lease pricing may seem high by comparison. Here in Southern California, Nissan's advertised 2023 LEAF lease deal is listed at $419 for 36 months with $2,179 due at signing.
With an effective cost of $480 per month, we consider this a bad car to lease. To put that into perspective, that's $90 more expensive than Hyundai's featured Kona EV lease deal ($390). As a result, the all-electric Kona is one of the best EV lease deals despite the fact that its MSRP is nearly $6,000 more than the LEAF.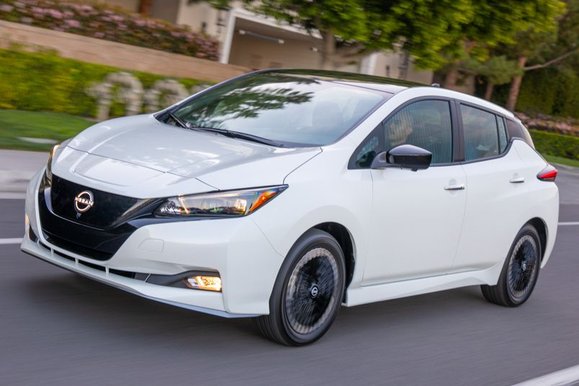 While it's possible that Nissan, like Toyota, could offer lower lease rates in lieu of a straight discount. However, we've seen no signs that this will be the case. Unlike a purchase, recent government guidance allows carmakers to sidestep MSRP and domestic production requirements of the Inflation Reduction Act on leases.
Still, given the fact that Ford is still keeping the tax credit as well on leases, Nissan isn't alone. It's also worth noting that while the LEAF is eligible for the tax credit on purchases, the Ariya is not since it's built overseas. If you're hoping to lease an Ariya, this could be disappointing and a missed opportunity for Nissan.
When asked about the subject of LEAF lease discounts in the past, a Nissan spokesperson told CarsDirect "NMAC factors the federal tax credit into the cost of the lease, as well as other elements such as state credits, to offer competitive lease pricing, which varies per market. This is common practice in the industry."
A few years ago, you could score around an $8,800 lease incentive on the LEAF. At one point, Nissan briefly advertised a head-turning $89-per-month lease deal on the 2022 LEAF here in California. While it's clear that things have changed, consumers may be left wondering if things have changed for the better.