Nissan announced in their most recent incentive bulletin that they are now offering 18-month lease deals. This is an uncommon practice, especially with manufacturers prioritizing financing deals for longer terms. But are these shorter 18-month Nissan car leases a good deal? Here's what this means for shoppers.
In addition to the lack of a long-term contract, these short-term lease deals in particular offer very competitive monthly rates. Not everyone wants to lease a car for only a year and a half. Conversely, this could be an appealing proposition to those who are always looking to be in a new car. An 18-month lease is certainly not for everyone, but Nissan is presenting an option that's cost-effective and pretty unique.
Nissan is offering the 18-month term for the 2022 Frontier and both the 2022 and 2023 Altima. Strangely enough, both model-year Altimas are currently available for $219 per month, but the 2023 car has a slightly lower amount due at signing, making it the better deal. In addition to the lower effective monthly cost ($375 to $378), the 2023 Altima holds other advantages over the 2022, namely sharper exterior styling and an updated infotainment system.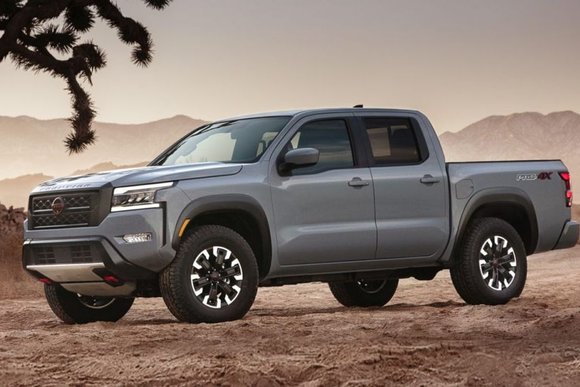 If you're open to the shorter lease term, the 2022 Frontier deal is a steal. $199 per month with $3,299 due at signing results in a $382 effective monthly cost, nearly unheard of for a vehicle with an MSRP over $40,000. This is easily the best lease deal on a midsize truck out there right now, and frankly one of the best lease deals across any segment.
For comparison, the 2022 Jeep Gladiator and Toyota Tundra have comparable MSRPs, but both have effective monthly costs of over $500. Those deals are for 39 and 36 months, respectively, but don't offer anything near the value of the Frontier. An 18-month lease isn't necessarily practical for everyone, but the shockingly low monthly payments currently offered for the 2022 Frontier
By offering 18-month lease incentives, Nissan is able to offer lower monthly payments. The shorter term isn't going to be everyone's cup of tea, but the low effective monthly costs make for an intriguing proposition. These deals, along with the other Nissan incentives, are set to expire on October 31st. It'll be interesting to see if they keep the short lease terms alive going forward.