If you've had it in mind to buy a Nissan Titan or Armada but have been struggling with affordability, there's a new financing option worth being aware of. For a limited time, the automaker is offering 84-month rates starting at 1.9% APR.
However, our analysis shows that prospective buyers could risk losing out on rebates worth up to $7,000 in the process. Here's a look at how the offer works and why it's so unusual.
Offer Details
Through February 5, the Titan, Titan XD and Armada are eligible for 84-month promotional APR. If you can still find a 2017 at your dealer, Nissan is offering 1.9% APR on Titans and 2.9% APR on Armadas. 2018s are eligible for 3.9% APR.
On a 2017 Titan PRO-4X priced at $45,000 with no money down, this would equate to a payment of $559/month factoring $1,000 in available bonus cash.
Based on our analysis, the total cost of a 7-year loan would be about $47,025, which includes $3,025 in interest before taxes and fees. So is this a good deal?
Not really. Here's why.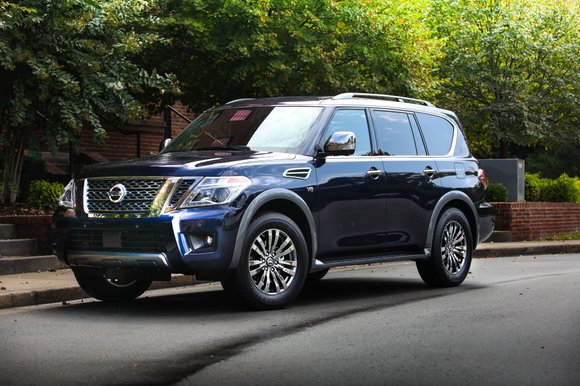 At the same time, Nissan is offering up to $7,000 off Titans for those who don't take promotional rates. With rebates, a loan at 3% for 5 years would cost $40,968, an advantage of $6,057 compared to the 84-month offer.
The Affordability Question
Unfortunately, despite the lower total cost with rebates, your monthly payment would be considerably higher with a traditional loan, rising to about $682/month, $123 more than the 84-month offer.
So should you prioritize total cost or monthly affordability? That's up to you, but clearly there's a big difference in these two options that could cost you serious money on something that rapidly depreciates in value.
84-month options aren't uncommon, but rates as low as 1.9% are rare. To put this in perspective, the 2018 Ford F-150 has an 84-month rate of 6.9% and competitors like the Chevy Silverado 1500 don't have this option.