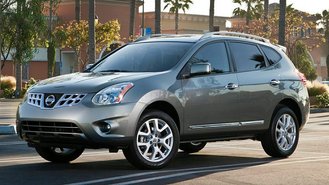 When the Nissan Rogue was redesigned, it got a range of upscale features. It also got a base price over $2,800 higher than before. Not wanting to abandon price-conscious shoppers, Nissan kept the old version around and renamed it the Rogue Select. The crossover continues to attract shoppers looking for value. In an unusual move, Nissan announced Memorial Day deals worth up to $2,000 on the Rogue Select, or a 9.5% discount off MSRP. Here's what you need to know.
Deal overview
As of May 20, the 2015 Rogue Select gets a $500 holiday bonus in most regions. Certain regions like California also get a regional bonus of $500.
Combined with a standard $500 rebate and $500 bonus for financing through Nissan, California shoppers can currently find up to $2,000 in savings. And that's before dealer discounts, which could save you even more money. This makes it a top pick in our view for Memorial Day.
See the best Memorial Day Deals>>
Why this is unusual
We aren't used to seeing such a massive discount on a value-priced model like the Rogue Select. The next-best value in the lineup might be the Juke, but its quirky styling and smaller rebates won't appeal to everyone.
In comparison, the Rogue only gets a $500 rebate this month. Considering its base price is around $2,800 higher to begin with and has $1,500 fewer rebates, this equates to a huge price gap in favor of the Rogue Select.
Side-by-side: Nissan Rogue Select vs. Nissan Rogue>>
Our take
If you're looking for an outstanding deal on a crossover and don't need the latest bells and whistles, be sure to check out the Rogue Select. Current promotions are set to expire June 1.
Confirm your discounts on the Rogue Select>>
Looking for the best way to keep track of purchase and lease deals? Check out our CarsDirect Pricing Insider and Deals Articles pages for tips and advice on picking the right time to buy or lease your favorite car or truck.
Incentives listed here assume a Southern California location and exclude tax, license, and dealer fees. Offers can be subject to change, so be sure to check with your CarsDirect Trusted Dealer to confirm eligibility.