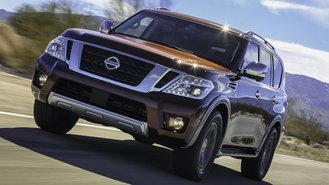 If you're in the market to buy a Nissan, you may want to wait. The reason is that as of this past Tuesday, the automaker stopped offering rebates, financing offers and lease deals on five of its models.
The change comes hot on the heels of the brand's posting of a 3.6% decrease in monthly sales. As a result, consumers may be paying up to $4,000 more than they would have last month.
So which models are affected? What sort of disadvantage does this represent? And should you wait to buy?
Here's what you need to know.
Editor's Update: We've added Nissan's response below.
Disappearing Deals
Starting April 3, Nissan is no longer offering any sort of monthly specials on the 2018 Versa, Maxima, Murano, Pathfinder and Armada. Discounts on bestsellers like the Rogue are largely intact but down by up to $500.
Based on an analysis of the latest incentive bulletins, the changes affect shoppers nationally and can result in up to $4,000 in savings that has simply disappeared. Specialty programs for grads and military are unchanged.
You can still buy these vehicles, but Nissan is no longer incentivizing them with rebates, special financing rates or lease promotions. Dealers can discount these models, but there aren't any factory incentives to sweeten the deal.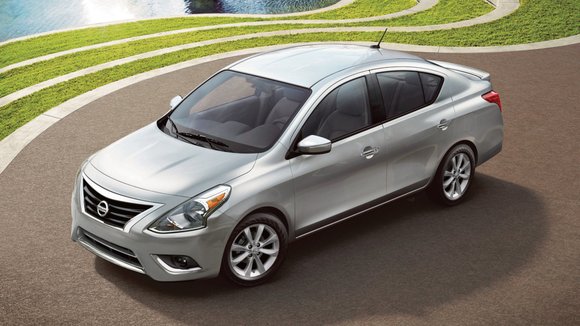 One of the more striking changes is the loss of up to $2,000 in savings on the 2018 Versa, already one of the most affordable cars that featured prices approaching $10,000 in March.
Here's a list of March deals that you can no longer get, based on local offers here in the Los Angeles area:
Versa Sedan - Up to $2,000 in rebates
Maxima - Up to $2,000 in rebates or 0% APR for 36 months plus $500 bonus or $269/month lease
Pathfinder - Up to $2,500 or 1.9% APR for 36 months plus $500 or $299/month lease
Armada - Up to $4,000 or 0% APR for 36 months plus $1,500 or $489/month lease
Murano - Up to $2,500 or 0% APR for 36 months plus $500
Should You Wait?
So should you wait to buy? If you're considering any of the vehicles above, the answer is yes. But how long?
At the moment, we don't know. Nissan may re-introduce offers later this month, but there's no guarantee. Until then, beware of high prices.
We asked Nissan for some sort of insight into the changes since this is extremely unusual.
Nissan spokesperson Chris Keeffe responded as follows:
"Our incentive and rebate programs evolve in line with the intensely competitive operating environment. Nissan is constantly calibrating our sales programs to align with market competition and the changing needs, expectations and behavior of our customers. However, we cannot go into further detail about specific program changes for competitive reasons."