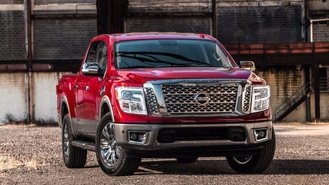 With an available Cummins diesel engine producing up to 555 lb-ft of torque, the all-new Nissan Titan XD made waves when it went on sale early this year. The truck, which competes in a highly competitive segment in which discounts can reach up to $10,000, has thus far featured fairly mediocre deals.
However, signs point to an aggressive change in incentive strategy following a spike in cashback today to as much as $5,500 in some areas. So how significant are these changes? Where are the best deals? And how are competitors responding?
Here's what you need to know.
Big spike in offers
Last month's featured deal on the Titan XD was a pretty tepid finance incentive of 0% for 36 months, or 0.9% for 60 months, with an extended financing option of 1.9% for 72 months. No options were available as far as cashback and lease deals.
Early this month, Nissan quietly added a $2,000 cash bonus on 2WD versions of the truck in most regions, with a smaller $1,000 bonus on the 4WD variant. At the same time, last month's finance offer was canceled.
The new cash bonus was pretty impressive in itself... until today.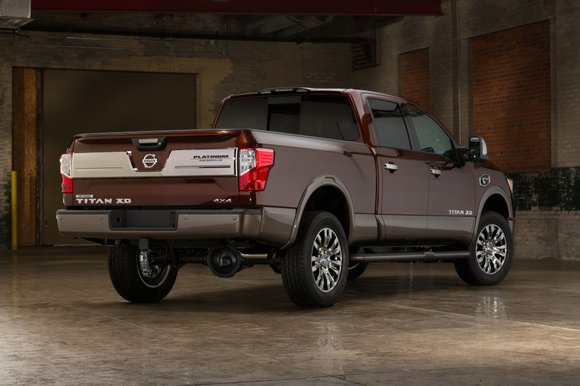 Beginning today, the Titan XD gets a new customer cash incentive worth $2,500 on 2WD models. If you prefer the 4WD version, there's a regional bonus worth between $500 and $1,000. Here in Los Angeles, shoppers now have up to $4,500 in combined discounts on the 2WD truck, whereas the 4WD version has a more modest $1,500.
Based on our analysis, the best deals are currently in New York City, where Nissan is offering up to $5,500 in combined offers on the 2WD truck, and $2,500 on the 4WD model.
So what are competitors doing right now?
Varied landscape
Ford is investing quite heavily this month in a promotion touting 0% financing plus a $1,000 "Smart Bonus" on select in-stock models. The popular F-150 currently offers 0% APR for 60 months plus the $1,000 bonus. Alternatively, you can forgo the APR for cashback that varies by trim level, amounting to as much as $4,750 off the 2016 F-150 XLT SuperCrew.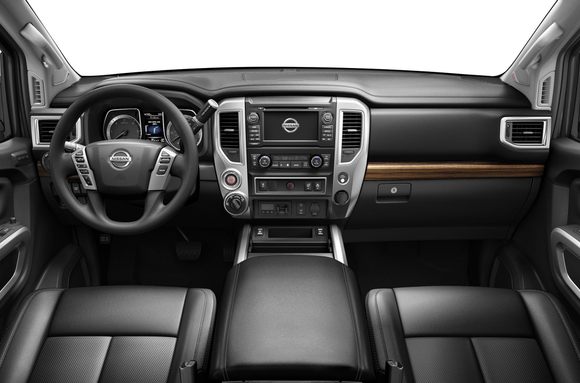 Chevy is featuring a 20% Bonus Tag offer on select inventory, which it says is worth up to $10,042 off the MSRP of a 2016 Silverado LT Crew Cab with All Star Package. The offer can be taken in lieu of $3,000 in rebates available on most versions of the truck.
This month, Toyota upped customer cash to $1,000 on the 2016 Tundra— an unusual move given that discounts had hovered at around $750 for months. There's also a 1.9% financing offer for 60 months instead of the rebate, or a 72-month deal at 2.9%.
Our take
Nissan's latest deals on the Titan XD signal a big shift in the automaker's approach when it comes to its largest truck.
Around this same time last year, the automaker had a fairly paltry $1,500 incentive on the 2015 Titan, with a $1,350 bonus only available with certain packages.
Will sales of the automaker's new flagship truck improve as a result of these offers? That remains to be seen. Will these offers continue or improve next month? We'll know for sure when next month's offers are announced August 2.
Check local prices on the 2016 Nissan XD »
For an easy way to find the best deals, visit the CarsDirect Deals Page for the latest deal-related news and analyses. Browse expert buying advice updated monthly on nearly 300 models for insider insights you'll only find at CarsDirect. Be sure to sign up for email alerts to have the latest deals delivered straight to your inbox.
Offers listed here are based on a resident in Southern California and may be subject to change. Most lease offers are for well-qualified buyers based on available credit and exclude tax, license, title, registration, document fees and insurance. Not all buyers may qualify. Please check with your CarsDirect Trusted Dealer to confirm details and eligibility.