Update: As of December 10, Rogues are also eligible for 10,000-mile leases. This includes the recently redesigned 2021 Rogue as well as remaining 2020 models.
Nissan is offering a new 10,000 mile-per-year lease option that can result in cheaper prices. Like an increasing number of automakers, the new ultra-low mileage lease allowance could provide a greater level of flexibility for consumers during a time in which many Americans are driving substantially less due to the pandemic.
According to a bulletin sent to dealers, Nissan's new 10,000 mile-per-year leases add 3% to a vehicle's standard 15,000 mile-a-year residual value. Higher residuals typically result in cheaper leases. Although it's currently limited to just the Sentra and Altima sedans, this is allowing Nissan to advertise lower prices for Black Friday.
Earlier this month, Nissan's best lease on the 2021 Altima S was $279 for 36 months with $2,599 due at signing here in Southern California based on 12,000 miles-a-year. Now, it's $269 with $2,449 at signing based on 10,000 miles. In terms of the effective monthly lease cost, that's a difference of $14 per month ($351 vs. $337).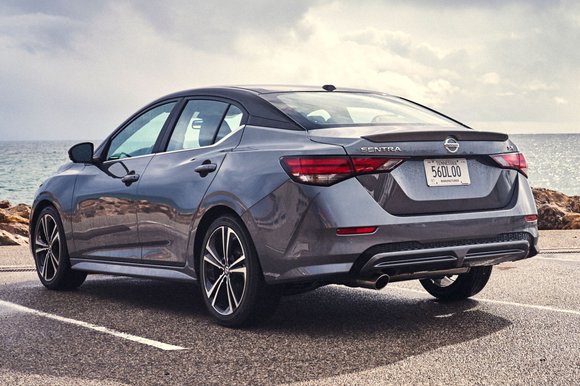 So is a $14 difference in price worth it? Nissan's overage charge for exceeding your allotted miles is $0.15-a-mile on the Altima. If you were to lease at 10,000 miles but drive 12,000, that would translate to an extra $300 a year. Depending on how you drive, paying for the extra miles upfront could end up being a better value.
Nissan isn't the only brand rolling out lower-mileage leases. Not long ago, Honda began offering 10,000 mile-per-year leases across its entire lineup. Hyundai has been doing this for over a year and has some of the cheapest leases. On the more extreme end, Lexus & Lincoln began offering leases from 5,000 miles-a-year.
In contrast, Toyota recently took a different approach by introducing 39-month leases ahead of Black Friday. The brand actually managed to keep the residual value of a 2021 RAV4 unchanged from a 36-month lease and cut its prices by up to $25/month by enabling consumers to spread out the cost over the extra 3 months.
Current Nissan offers are set to end on November 30. As part of its Black Friday sale, the brand is currently offering a $500 holiday bonus in most parts of the country on select models as well as 0% APR for up to 72 months. Just this past weekend, 2021 Titan pickups also became eligible for 0% APR for 84 months.