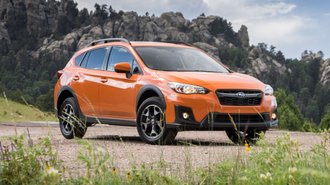 Subaru cars and SUVs are known for having high residual values which can make them good to lease. However, our analysis shows that many Subaru leases do not present a good deal right now and can actually be more expensive than consumers think. Potential shoppers may find it useful to comparison shop because some of the brand's more affordable models are also some of the worst to lease.
A high residual value makes a lease more attractive because it typically leads to lower monthly payments. However, residual value alone may not paint the entire picture as money factor also plays an important role in affordability.
Let's take a look at the 2020 Subaru Crosstrek. It's the brand's most affordable SUV starting at $24,505 for a base model with CVT, including destination. It's available this month for $275/month for 36 months with $2,175 due at signing. With a 12,000 mile allowance, this comes out to an effective monthly cost of $335.
On its own, this looks like a great deal given the Crosstrek has a 60% residual value. However, it has a money factor equivalent to 4.2% APR which is much higher than what is offered on 2020 Forester and Outback, which are both more expensive vehicles.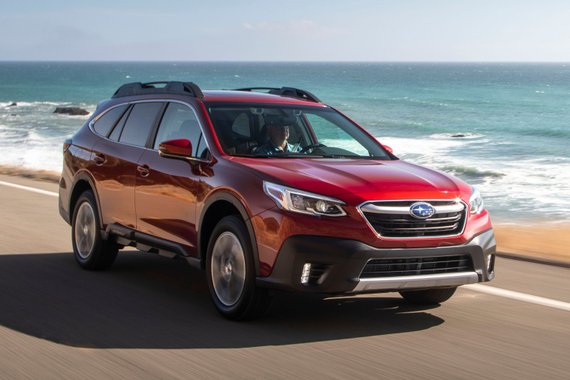 The Forester starts at $25,505 with a current lease offer of $265/month for 36 months with $2,465 due at signing and a mileage allowance of 12,000. With an effective monthly cost of $333, it's $2 cheaper than the Crosstrek. It also has a high residual value at 59%, but with a lower money factor equivalent to 3.36% APR.
Interestingly, the Outback is the cheapest to lease out of these SUVs despite starting at $27,655. This month's offer is $249/month for 36 months with $2,449 due at signing and a 12,000 mile allowance, leading to an effective monthly cost of $317. This is $18 cheaper than the Crosstrek and $16 less than the Forester. Although it has the lowest residual value of the three SUVs at 57%, it has an extremely low money factor equivalent to 0.6% APR.
With high money factors offsetting the effect of high residual values on lease affordability, many shoppers may find Subaru's ultra-low financing offers the way to go this month.
Shoppers should also note that a high residual value is only good if you plan on returning the vehicle once the lease is up. If you are interested in buying the vehicle after the lease, a higher residual value could make a vehicle more expensive as the car holds more of its original value.
These examples are based on a California location. Prices may be anywhere from $10 to $20 higher in other parts of the country. Current offers end June 30.