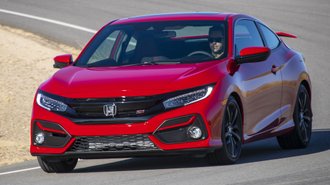 The Honda Civic Si is shaping up to be extremely hard to find, our analysis of national inventory data finds. Given that the sporty 205-horsepower car reportedly won't be sold for the 2021 model year, this could make it difficult for shoppers to find one before the car goes on hiatus until the arrival of the next-gen 2022 Civic.
According to several major automotive listing websites, there are roughly 500-600 Civic Si's for sale in the U.S. That's less than 3% of the approximately 22,000 Civics available nationally. Coupled with lackluster incentives that we've observed over the past several months, this may create an unfavorable situation for buyers.
That's because Honda began excluding the 2020 Civic Si from incentives back in July. The move took away promotional financing rates as well as some remarkably good lease deals that could potentially make an Si cheaper to drive than a Corolla. Civic hatchbacks were affected by similar changes following Labor Day.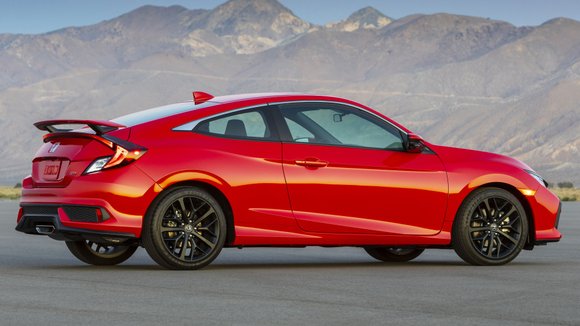 Apart from a lack of incentives to buy or lease, shoppers may face higher prices at dealers if inventory is particularly limited in a given area. Fortunately, we're seeing a number of alternatives for buyers looking for a sporty small car and a way to potentially save some money in the process compared to the Civic Si.
For example, Hyundai is offering 0% APR for 48 months on the 2020 Veloster Turbo. In addition, the brand is offering the option to defer your first payment for up to 90 days. Alternatively, the 2020 Volkswagen Jetta GLI is currently eligible for 0% APR for 72 months, creating a way to pay less money for a similarly-priced car.
In the case of a $27,000 vehicle, a 6-year loan at 0% APR would cost $27,000 at about $375/month before taxes & fees. At 5% APR, the same car would cost $31,308 at $435. That's a difference of over $4,300 in interest with a $60 advantage in monthly payment. Actual rates may vary based on available credit.
At this point, buyers set on an Si may want to buy sooner rather than later. That said, we think it's worth noting that the Mazda3 will gain a turbo option later this year. In addition, dealer incentive bulletins show that the 2021 Mazda3 is already eligible for 0.9% APR for up to 60 months, with a 72-month option at 1.9%.
Current Honda offers end on November 2.