The all-new 2018 Camry is arriving at dealers, boasting an all-new platform, an efficient 203 hp base engine and a standard pre-collision system. With a base MSRP of $24,895, it's just $930 more expensive than last year's car. At least on paper. If you're looking to lease, be prepared for a shock.
Local offers here in Los Angeles are massively different if you're comparing one versus the other. Based on our analysis, there's a $100/month difference in price that may come back to sting you once prices begin to settle.
So what do offers look like exactly? Why are both cars priced so differently at the moment?
Here's what you need to know.
Offer Details
Through Labor Day, the 2018 Camry SE is listed at $289 for 36 months with $1,999 due at signing here in Los Angeles. Like most leases from Toyota, this comes with a standard allowance of 12,000 miles of driving per year. Factoring the payment and amount at signing, its effective cost is $345.
At the same time, the 2017 Camry SE is being advertised at $189 for 36 months with the exact same amount due at signing and mileage restriction. Its effective lease cost comes in at just $245. Both come with 2 years of complimentary maintenance and the same warranty.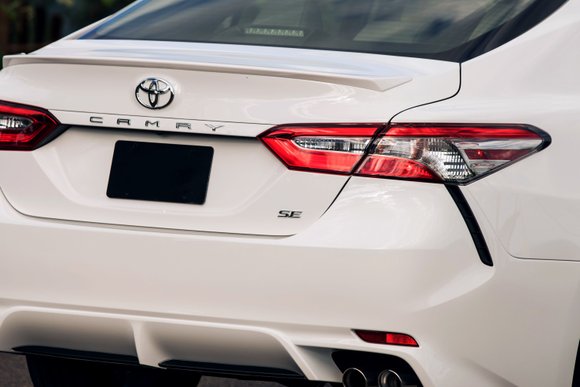 Our Analysis
With a difference of $100/month, there's a lot at stake if you're on the fence about which to choose. Although the 2018 Camry features a wealth of safety advances like adaptive cruise control, lane departure warning and automatic emergency braking, it's a high price to pay if those aren't must-have features for you.
Rebates for purchasing are also very different. The 2017 Camry features $3,000 cash, while the 2018 Camry has no rebates whatsoever. Alternatively, last year's car can be financed from 0% APR for 72 months plus $500 cash, whereas the best rate on the 2018 model is 1.9% for 60 months.
For some perspective, the 2017 Corolla SE features the same safety tech as the Camry but starts at $159/month with $1,999 at signing. Its effective cost comes in at $215, an advantage of $130/month next to the latest Camry. You could even lease a RAV4 LE at $199/month with an effective cost of $255.
Current offers on the 2018 Camry should be considered preliminary deals and will likely improve considerably in the months ahead. As with any redesign, early adopters will pay a hefty premium until prices settle and the outgoing generation begins to thin out.
That said, Toyota tends to use broad strokes in improving deals for new vehicles, which will likely equate to big month-over-month changes in payment. If you loathe the idea of getting stuck with a high payment, you may want to wait.
Most midsize car leases are holding at around $189 to $199/month, so there's certainly room for improvement. However, if you're looking for the best deal, now is a great time to pick up last year's model at a nice discount.