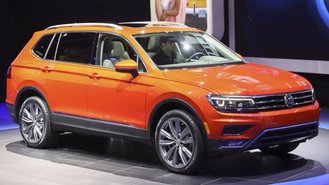 The 2018 Tiguan is arriving now at dealers boasting an all-new design, the latest connectivity and 3rd row seating for families. To get things started, VW is offering a national lease deal starting at $259/month.
However, based on our analysis, shoppers may want to hold out for a better deal. Here's a look at how the Tiguan's first lease offers rank in terms of value next to the outgoing 2017 model, the Atlas and some key competitors.
Small Payment, Big Effective Cost
Starting July 18, the 2018 Tiguan S can be leased from $259 for 36 months with $2,699 due at signing. This includes a standard driving allowance of 12,000 miles per year. Although the payment is attractive, the amount upfront is higher than competitors like the Toyota RAV4 and Chevy Equinox.
The effective cost is actually $334/month, or $36 more than the outgoing 2017 model. That may not seem like much, but most shoppers may not know that VW has steadily been raising lease payments on the 2017 Tiguan S by $40.
Other versions of the 2018 Tiguan have the same amount at signing but different payments. The SE is available from $309, the SEL starts at $349, and the SEL Premium tops out at $389. At the moment, none are worth getting excited about.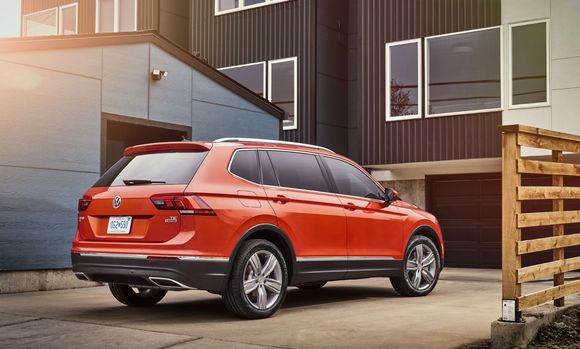 For comparison, the 2018 Tiguan S is $18/month more affordable than a Golf Alltrack S 4Motion ($334 vs. $352). It's also $87/month less than a 2018 Atlas Launch Edition ($334 vs. $421). If you don't need an SUV, opting for a Passat can save you serious money.
Here in California, the 2017 Passat 1.8T S features a $179 lease with $1,999 due at signing. With an effective cost of $235, it's one of the cheapest leases and could save you $99 (per month!) versus the Tiguan S.
If you need an SUV and are okay with only two rows of seating, the 2017 Mazda CX-5 Sport is a superior value following a $30 cut in payment last week to $219 for 36 months with $1,999 at signing.
At $275/month, its effective lease cost is $59 less than the Tiguan. If you value a quality interior, the latest features and want something that's fun to drive, we think the all-new CX-5 is worth a look.