The Honda Clarity Electric will go on sale this August in California and Oregon, the latest addition to a new family of vehicles. A fuel cell model has been available for several months, while a plug-in hybrid is due to arrive later this year.
To get things started, Honda will be offering the Clarity Electric with a $269/month promotional lease incentive. However, with a number of compelling alternatives to pick from, shoppers should weigh their choices carefully.
Is the lease on the Clarity Electric any good? How does it compare with similar vehicles? Is there anything else worth knowing about?
Here's what you need to know.
Offer Details
The 2017 Clarity Electric will have an introductory lease starting at $269 for 36 months with $1,730 down. That equates to a payment that's $100/month more than the Clarity Fuel Cell, which is priced at $369 per month with $2,868 at signing. However, this isn't as straightforward as it looks.
One of the first things you should notice is that Honda is using the term "down" as opposed to "amount due at signing." The main difference is that the first month's payment is not being included. As a result, the amount you pay may be higher than you think.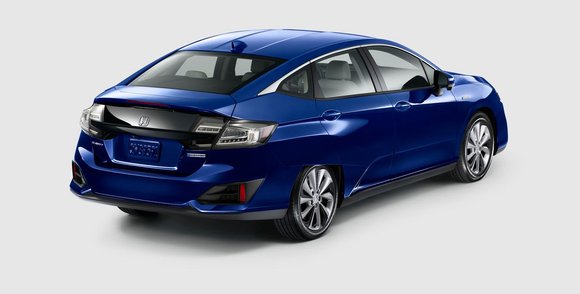 As usual, the California Clean Vehicle Rebate (CVRP) is not being factored into these amounts. For most shoppers, it's worth $2,500 via a rebate that you apply for after taking delivery. It's quite a bit less than the $5,000 available with the Clarity Fuel Cell due to that vehicle's hydrogen-based drive system.
The mileage allowance included with the Clarity Electric is 20,000 miles per year. That's quite a bit more than competitors, which generally range from 10,000 to 15,000 miles. However, it's nothing like the "subscription" lease on the Hyundai Ioniq Electric offering unlimited mileage.
As an added benefit, Honda is including 24-hour roadside assistance for the duration of its lease. The vehicle comes standard with Honda Sensing, which gets you a pre-collision system with automatic emergency braking, adaptive cruise control and more. The car seats 5 comfortably and has a fairly spacious trunk with a liftback design.
Our Take
When you factor in both the payment and "amount down", the Clarity Electric has an effective monthly lease cost of $317. However, your actual cost will be higher when you factor in the first month's payment, not to mention applicable taxes and fees.
At that price, it comes in $132 less than the Clarity Fuel Cell ($449). Compared to the Nissan LEAF ($285), the Clarity is $32/month more expensive. However, few EVs at the moment are as affordable as the Ford Focus Electric ($222), the cheapest lease on an electric car this month.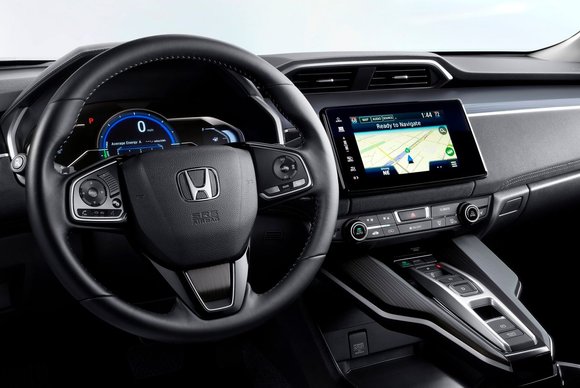 The Clarity is also $26 more than the Chevy Volt ($291), a popular vehicle with an included range extender that can stretch its capability up to 420 miles. The all-new Bolt EV comes in $60 higher than the Clarity at $377, with the notable benefit of 238 miles of driving. And speaking of range..
One of the criticisms of the Clarity is its rather baffling range of 89 miles. That's behind the Focus Electric (115 miles), LEAF (107 miles) as well as the upcoming VW e-Golf (125 miles). Although 89 miles may satisfy the daily needs of most drivers, we think it's a shortcoming worth being aware of.
As far as deals go, the Clarity Electric is understandably more expensive than established vehicles like the LEAF. Given its obvious handicap when it comes to range, we suspect the car will appeal mainly to Honda buyers and shoppers who see value in the vehicle's driver assistance technology.