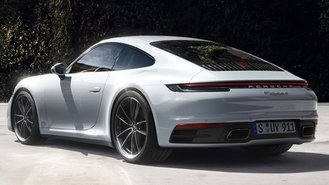 Porsche has quietly introduced a 1.95% APR loan deal, according to a letter sent to dealers. The offer, which runs between April 16 and June 1, is available when financing almost any new or certified pre-owned Porsche for up to 60 months.
While this marks the best Porsche deal that we've seen to date, there are some important exclusions when it comes to the brand's 2020 vehicle lineup. Most notably, the all-electric Taycan, 718 Cayman, and 718 Boxster are all excluded.
Although the incentive for consumers is squarely on those buying rather than leasing, the change can result in substantial savings. As an additional benefit, Porsche is continuing to offer the flexibility of deferred payments for 90 days.
On a $100,000 Porsche 911, a 5-year loan at 1.95% would translate to just over $5,000 in interest before factoring taxes & fees. For reference, a conventional loan at 5% APR would result in over $13,200 in money spent on interest.
So is now the time to buy a Porsche? That depends. The offer is largely in line with specials from other ultra-luxury brands in response to COVID-19. One of the key differences is that Porsche is offering the same low rate for new & used cars.
It's not every day that automakers offer identical rates for new & used vehicles. Interestingly, the brand's certified vehicles have none of the exclusions listed above. That could be welcome news for those looking to save money on a CPO Cayman.
That said, with no clear benefit for those planning to lease, some consumers may see no reason to buy now. That could change, but there's no way to know at this stage. Be sure to follow our ongoing COVID-19 coverage for the latest info.