Porsche has quietly cut the cost to buy a higher-capacity battery option in the Taycan 4S. According to a letter sent to dealers, the battery price cut is worth just over $1,000 and could make upgrading the Taycan to a higher-performance spec slightly more affordable. However, there are some key pros & cons worth knowing about.
The good news is that the Performance Battery Plus option in the Taycan 4S benefits from a $1,010 price cut from $6,580 to $5,570. The feature boosts the 79.2 kWh battery to 93.4 kWh, increasing its range from 227 miles to 272. The bad news is that the 4S is the only style to benefit from a price cut and starts at over $105,000.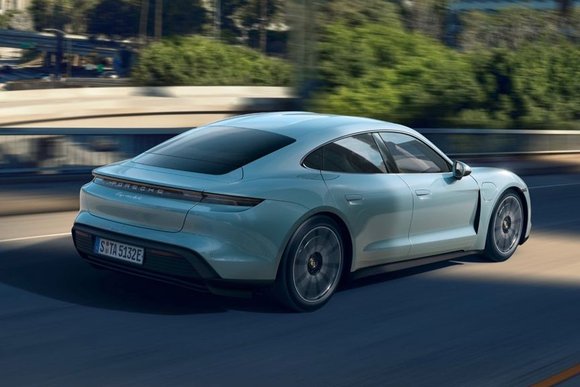 As it turns out, the price cut is directly related to the recent addition of a cheaper Taycan. The cut went into effect on January 21st, just 2 days after the new base model was introduced. A Porsche spokesman confirmed for us that "this was a planned price reduction to coincide with the launch of the standard model Taycan."
The base Taycan starts at $81,250 with destination, nearly $24,000 less than the $105,150 MSRP of the 4S. Taycans are eligible for a full $7,500 federal tax credit, plus state & local incentives like the $1,500 California Clean Fuel Reward. Interestingly, Porsche's letter outlines how it's treating cars that have already been shipped.
Starting this month, the brand is reimbursing dealers for Taycans with the upgrade that were invoiced at the higher price. However, any purchases that were made prior to March 2 are excluded. In contrast, electric automaker Tesla recently went in the other direction by raising prices on just about every vehicle in its lineup.
Will a $1,000 price cut move the needle for Taycan buyers? That's debatable, but it could make an upgrade more appealing. As we reported recently, Porsche is actually paying dealers to get drivers to add features via over-the-air updates, increasing the chance that owners may continue to be sold features after purchase.