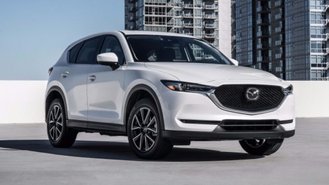 The redesigned CX-5 has set a new benchmark as a feature-packed SUV that's also fun to drive. Unfortunately, special offers since its introduction have been lackluster at best. That is, until now.
Last Friday, Mazda added a slew of new offers, including a $750 discount and a cheaper lease starting at just $219/month. Based on our analysis, these make the CX-5 a considerably better buy than earlier this month.
So what do the new deals look like? How are they better than before? And how much time do you have to take advantage of them?
Here's what you need to know.
Better Deals
You can now lease the 2017 CX-5 Sport from just $219 for 36 months with $1,999 due at signing. That's a $30 cut in payment and the same deal Mazda ran on the 2016 CX-5 before it sold out.
Generally, leases usually change in increments of $10/month, if at all. For Mazda, $30 is rather surprising in the final week. They may be feeling the heat from the competition — Toyota has been offering a $199 lease on the RAV4.
Coming from another Mazda lease? You may be eligible for a $750 lease loyalty bonus. You don't need to trade-in your current car, and the offer can be shared between members of the same household.
The CX-5 comes with an allowance of 12,000 miles per year. With an effective cost of $275, it's just $20/month more expensive than the Mazda6 Sport (compared to $50 previously).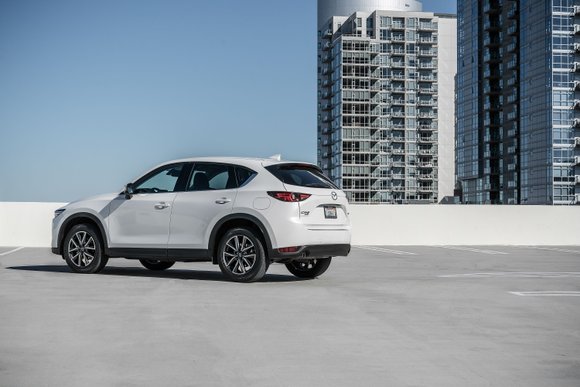 In states where Mazda thinks customers are less likely to lease the CX-5, it's offering a $750 rebate toward purchases. Every CX-5 is eligible, from the Sport to the well-equipped Grand Touring.
The deal is available in cities like Chicago, Houston, Denver, Atlanta, and others. However, you won't see it in places like Los Angeles, San Francisco and New York. It's the first cash incentive since the vehicle's redesign.
If you're an existing Mazda owner, you can get a $500 loyalty discount for a total of $1,250 off. Alternatively, Mazda is offering 0% APR plus a 90 day payment deferral. But there's a catch.
The 0% offer is only valid with loans of up to 36 months in length. The rate for 60 months is 0.9%, while a 72 month option is available at 2.9%.
We think it's likely that most of these offers will carry through into August. However, the 90 day payment deferral is expected to expire on July 31.