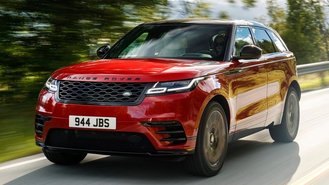 The all-new Range Rover Velar has no problem turning heads, featuring a thoroughly modern design and an interior considered to be one of the best in its segment.
Currently the most popular Land Rover in terms of U.S. sales, the vehicle now offers an attractive discount for those weighing whether or not to switch brands.
Here's what you need to know.
Offer Details
Starting yesterday, Land Rover is offering a $3,000 conquest bonus for potential buyers and lessees coming from a competitive brand. This is an abrupt $1,000 increase over an offer earlier this month worth $2,000.
To qualify, simply show proof that you own or lease any of the following brands: Acura, Audi, BMW, Cadillac, Infiniti, Jeep, Lexus, Lincoln, Mercedes-Benz, Porsche, Tesla or Volvo.
There's no requirement to trade-in your existing vehicle. This makes it a great opportunity to add a Velar to your garage. But that's not all.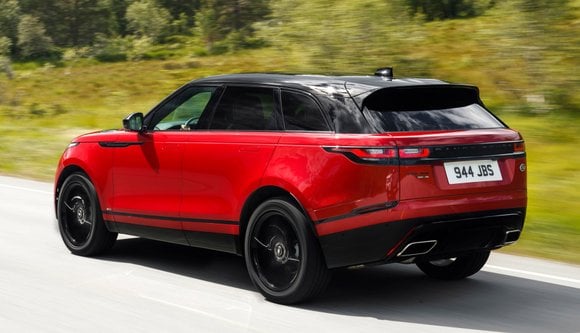 Land Rover is also offering a surprisingly aggressive financing offer.
You can now get 0.9% APR for up to 60 months, a deal that you couldn't get earlier this month.
Not only is this the first time we've seen a financing promo on the Velar, but it's also a considerably better rate than models like the Range Rover Evoque, which is only eligible for 2.9% APR.
The best part is that you can stack the $3,000 bonus with the low rate, which is pretty impressive for a vehicle that's still relatively new for this brand.
Not coming from a competitor? There's another option worth knowing about.
An Upgrade Option
Current Range Rover Evoque customers are eligible for a separate "trade-up" incentive worth the same amount. Here, you also have the option to get 0.9% financing and don't have to turn-in your vehicle.
New for 2018, the Velar starts at $50,895 with destination and seats up to 5 passengers. Last month, the automaker says it sold 1,522 units, making it the most popular Land Rover ahead of the Discovery Sport (1,260) and Evoque (1,161).
Current offers end February 28.