There will probably always be big rebates and lease deals worth knowing about. But what about new cars and trucks that almost never go on sale? Fortunately, October offers the chance to take advantage of rare savings whether you're looking to buy or lease.
Whether it's a $159/month lease or 0% financing for 72 months, we've uncovered some unusually good incentives that can save you money. Here's a look at 5 of our team's top picks. Offers listed here are available nationally unless noted otherwise.
2020 Hyundai Venue: $159/Month Lease Deal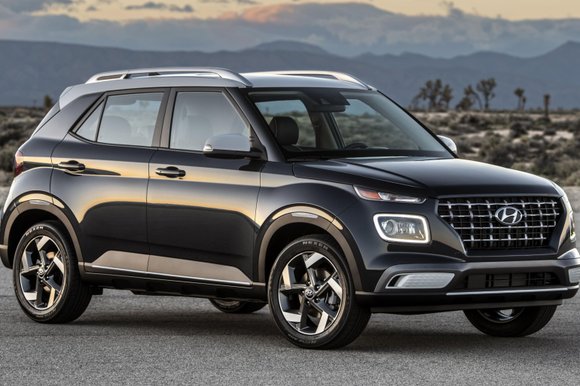 The Venue may be Hyundai's cheapest SUV, but special offers for leasing can be terrible. In fact, the brand actually took away lease deals earlier this year, making it smarter to buy than to lease for most of the year. However, leases return in October with a deal that ranks among the cheapest leases on a subcompact SUV.
Here in California, you can lease a 2020 Venue SE from $159 for 36 months with $2,399 due at signing. With an effective cost of $226, that makes it cheaper to lease than a 2020 Honda HR-V LX ($250). The offer benefits from a $1,750 lease incentive available through November 2. Build & Price Your Venue »
2020 Hyundai Ioniq Electric: $199/Month Lease Deal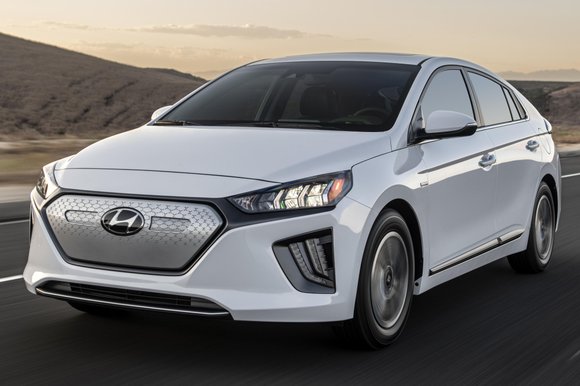 EV shoppers will find a slew of $199-and-under leases offering amazing value. The 2020 Ioniq Electric benefits from both a cut in the monthly payment and the amount required at signing. Through November 2, those in California can lease one from as little as $199 for 36 months with just $2,199 due at signing.
Although the Chevy Bolt offers a crazy-cheap Costco lease deal, the Ioniq doesn't have as many restrictions. With an effective cost of $260/month, it can be cheaper to lease than a 2021 Toyota Prius L ($305) before plug-in rebates despite a huge difference in MSRP. Build & Price Your Ioniq Electric »
2020 Audi A4: 0% APR Finance Deal
We've never seen Audi offer 0% APR for 72 months until now on the A4 sedan. Through November 2, the 2020 A4 offers an additional $750 off in the form of APR Cash. Believe it or not, we've also uncovered an unusual $1,000 dealer cash incentive that can result in as much as $1,750 in potential savings.
Current Audi offers feature the same great rate on the 2020 A3, A6, and A8. In the case of the A8, Audi Financial Services is offering as much as $3,000 in APR Cash that can be combined with a $3,000 dealer cash incentive for a total of $6,000 off MSRP. Build & Price Your A4 »
2020 Honda Ridgeline: $269/Month Lease Deal
The Honda Ridgeline practically never offers deals for leasing. However, that's changed with an all-new $269/month deal for 36 months with $2,999 due at signing on the 2020 Ridgeline Sport. The offer is available in many parts of the country like California, Florida, Illinois, New York, Massachusetts, Texas, and many others. That said, we found a hidden deal worth knowing about.
Upgrading to the Ridgeline RTL can be done for as little as $329 with $2,999 at signing. However, the pricier RTL-E actually has the same payment with $3,299 at signing. Comparing effective lease costs, the RTL-E is $9/month more expensive despite a $3,200 difference in MSRP. If you're looking to get more for your money, that could be a great option. Offer ends November 2. Build & Price Your Ridgeline »
2020 Ford F-150: 0% APR Finance Deal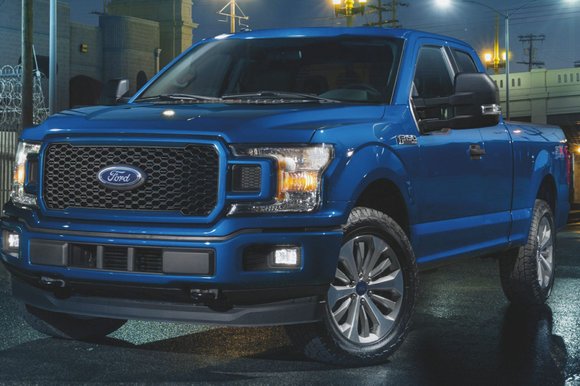 0% APR deals on trucks were common earlier this year, but recent months have been a different story. Here in California, the F-150 offers a rare chance to save amidst an inventory shortage that's making it harder to get a deal. Most 2020 F-150s qualify for 0% APR for 60 months, one of the best deals on a truck.
Although offers could improve before the arrival of the 2021 F-150, we think the odds of seeing crazy deals emerge are slim. For now, we think this is a rare deal worth taking advantage of if you've been waiting for interest-free financing to return. Offer ends November 3. Build & Price Your F-150 »