Few things can be as inherently divisive as deciding on a new car. If you're shopping this election season, it can be helpful to keep in mind that there can always be surprises— especially when it comes to finding the best deal.
It can be challenging vetting the right candidate, be it a practical sedan, a sporty coupe or a versatile crossover that will faithfully serve you in the years ahead. That's why we looked at the best cashback offers and best lease deals to help identify some noteworthy comparisons.
Here's a look at some fun deal match-ups leading up to next month's election. Most offers are set to expire October 31 unless noted otherwise and assume a Southern California location.
Editor's Note: After we published this article, Ford introduced a $2,000 conquest bonus for current Camaro owners toward the purchase of any Mustang. We've updated the text accordingly.
Chevrolet Camaro vs. Ford Mustang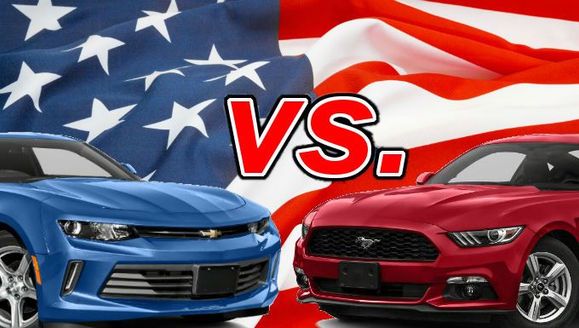 This has turned into a pretty vicious dogfight between top rivals. Camaro sales beat the Mustang last month, but there's a good reason— GM has been outspending Ford when it comes to incentives.
This month, Chevy is offering a 20% off Bonus Tag on select 2016 Camaros in stock the longest. On a Camaro LT, this can equate to a $5,937 discount— a huge amount for this model. The Mustang has a more modest $750 off all remaining 2016 stock.
The contenders have been stepping up their jabs at each other— Chevy has been offering a $2,000 conquest bonus to attract Mustang owners. However, Ford has responded in kind— on October 13, it rolled out its own $2,000 conquest bonus for 1995 or newer Camaro owners good toward any 2016 Mustang (excluding the Shelby GT350).
Toyota Prius vs. Toyota Prius c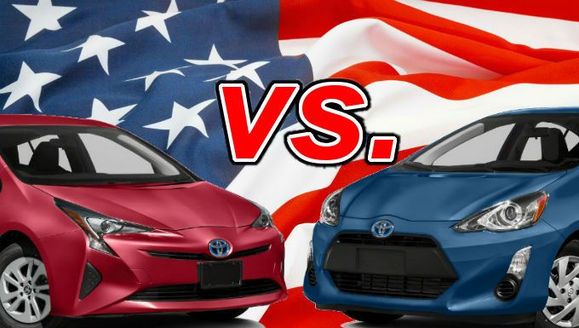 The ability to fact-check is vital in identifying a really good deal. Sure, the Prius c may be tempting with its low base price of $20,425, but it's not a particularly great value if you're aiming to lease.
The larger Prius Two is $4,640 more expensive on paper, but disproportionate discounts actually make it just $10/month more expensive to lease than the cheaper Prius c One. In Los Angeles, the 2016 Prius leases from $199 for 36 months with $1,999 at signing, versus $189 for the 2016 Prius c with all else being equal.
Hyundai Tucson vs. Jeep Cherokee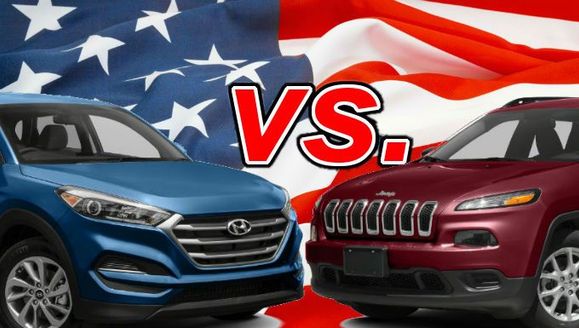 The ability to stay composed on the road can be a good test in determining if a car will serve you well. In that regard, the Tucson earns top marks. Hyundai is currently offering up to $1,750 cash on every remaining 2016 Tucson, plus a $500 loyalty bonus for current customers.
In contrast, the Cherokee started as one of the most polarizing models, later achieving a degree of popularity that no one anticipated. This month's best deal is a hefty 20% off MSRP on select 2016 inventory in stock the longest. However, the deal is only on the pricier Trailhawk, Limited and Overland models, so not all shoppers may benefit.
Lexus RC-F vs. Cadillac CTS-V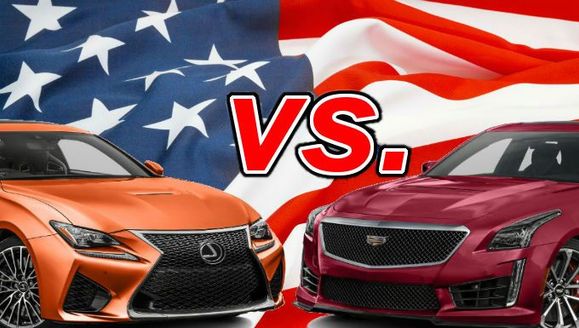 This is a contest like none before it, so the RC-F in Molten Pearl defies the final Red/Blue match-up that we expected. A raucous character and lofty aspirations of being a pure sports car are fine— until we compare it with the traditional pick.
The CTS-V boasts a laundry list of qualifications, like a proven chassis and 6.2-liter V8 making 640 hp and 630 lb-ft of torque (versus a 5.0-liter V8 with 467 hp and 389 lb-ft in the Lexus). This is a tough choice— unless we're looking for the best deal.
This month's lease on the 2017 RC-F (MSRP $76,584) starts at $999 for 36 months with $3,999 at signing. The 2016 CTS-V (MSRP $83,995) is listed at $789 for 36 months with $4,659 at signing. Let's see what happens when we boil this down and factor both the payment and amount due.
Sure, the MSRP of the RC-F may be $7,411 less than the CTS-V, but the Cadillac actually ends up being cheaper to lease. The effective cost of the Lexus is $1,110 per month, as opposed to $918 for the Caddy. One thing's for sure— this isn't your typical match-up.