At long last, the much-anticipated 2016 Toyota Prius has started arriving at dealers. The brand's flagship hybrid has been fully redesigned and boasts new levels of fuel efficiency. However, shoppers in most regions will generally see extremely limited supplies. So what regions, if any, are getting the car first? What should shoppers expect? And where are the deals? Here's what you need to know.
Big changes
The newest Prius has been completely reworked. An eye-catching exterior features aggressive lines and a lower stance compared to the outgoing model. Inside the cabin, Toyota has done away with the large center console in favor of a more traditional layout with storage for mobile devices and available wireless charging.
Shoppers will also get the latest safety tech with the optional Advanced Technology Package on the Prius Three and Four. Priced at $1,935, the option adds collision mitigation and adaptive cruise plus a head-up display and moonroof. The equipment comes standard on top-spec Prius Four Touring models.
In terms of efficiency, the Prius is now the most fuel-efficient car that isn't a plug-in or electric vehicle, according to Green Car Reports. The Prius Two Eco offers a brag-worthy 56 mpg combined city/highway rating. Non-Eco versions get a still-impressive 52 mpg overall (compared to 50 mpg with the outgoing model).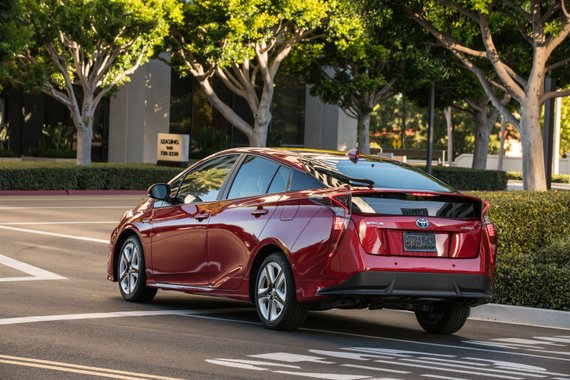 What to expect
Although the new Prius is arriving now, expect initial supplies to be very limited. As we've come to expect, dealers on the West Coast appear to be receiving inventory first. We anticipate it will take a bit longer for shoppers on the East Coast to begin seeing cars on dealer lots.
If the car isn't available yet in your area, it may require some patience for the time being. As far as prices, expect to pay a premium to be first on your block to drive one home. Patient shoppers may want to consider waiting to see what happens in the first 30-60 days.
If you prefer not to wait, be sure to consider the Prius Two Eco. Priced at $25,535 with destination, it's the most-efficient version and only commands a $500 premium over the base Prius Two. The car uses a lithium-ion battery and omits a spare tire to eke out its impressive 58 mpg highway rating.
At this time, Toyota isn't offering any special offers on the 2016 model since it's still too new. However, with gas prices being as low as they've been, it might just be a matter of time before we start to see some sort of rebate or lease offer. Be sure to check our monthly deal analysis for the latest deals as they're announced.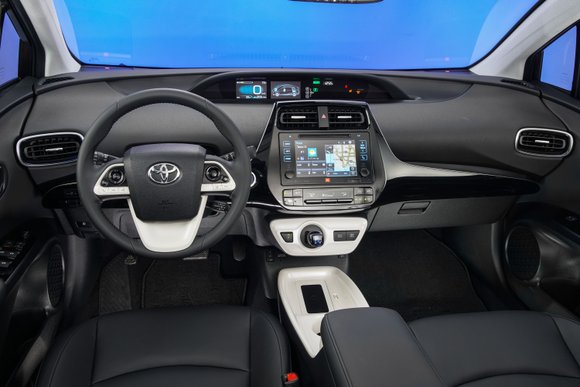 Clearance prices
If you're looking to score the best discount, you may want to consider the outgoing model. Dealers generally still have a good number left in inventory and prices have been very aggressive. Factory incentives have been particularly good over the past 2-3 months.
If you're paying with cash or arranging outside financing, Toyota is offering a massive $3,000 rebate to help attract shoppers. Opting to finance through Toyota Financial can get you 0% APR for 60 months plus a $1,000 cash bonus.
Lease shoppers get a decent offer of $209 for 36 months with $1,999 due at signing (based on 12,000 miles/year). Unfortunately, last month's $199 payment is gone because of a $10 price hike. We suspect that offer won't be returning since Toyota tends to wind-down leases on outgoing models.
See this month's best deals on green cars>>
Our take
While the redesigned Prius offers a ton of improvements over its predecessor, it'll be a while before supplies build and prices start to improve. Shoppers looking to score a great deal will want to take a good look at the 2015 model while supply levels are ideal.
Check prices and availability in your area>>
For an easy way to find the best deals, visit the CarsDirect Deals Page for the latest deal-related news and analyses. Browse expert buying advice updated monthly on nearly 300 models for insider insights you'll only find at CarsDirect. Be sure to sign up for email alerts to have the latest deals delivered straight to your inbox.
Offers listed here are based on a resident in Southern California and may be subject to change. Most lease offers are for well-qualified buyers based on available credit and exclude tax, license, title, registration, document fees and insurance. Not all buyers may qualify. Please check with your CarsDirect Trusted Dealer to confirm details and eligibility.