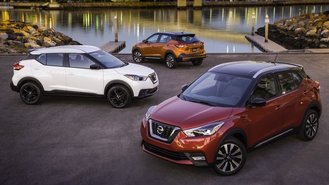 Modern cars offer advanced safety features like auto emergency braking for less money than ever before. Combined with manufacturer incentives, you'll find cars offering a ton of value for under $20,000.
Although many other models offer similar technology, they often come with the catch that you have to buy one of the more expensive styles in order to get it. Here are our top picks, with insider tips on pitfalls you'll want to avoid.
Please note that factors like risk and crash severity can vary depending on your driving habits, real-world circumstances and vehicle size. Picks listed here are based primarily on safety features.
Safest Cars Under $20,000
1. 2019 Honda Fit
2. 2018 Toyota Corolla
3. 2018 Nissan Kicks
2019 Honda Fit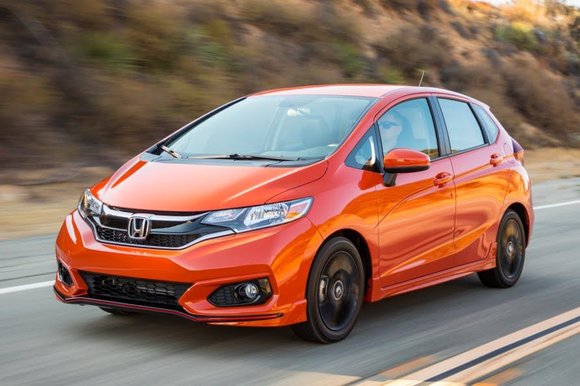 Why It's A Top Pick: The Fit is often considered one of the best subcompact cars you can buy. With an MSRP starting at $17,885, it's a great value, too. However, an extra $1,000 gets you an LX model with Honda Sensing.
For $18,885, you'll get auto emergency braking, lane-keeping assist, road departure mitigation auto high beams and adaptive cruise control. That's an awful lot of features for such a pint-sized vehicle.
The car's most noteworthy safety award is a 5-star NHTSA crash rating.
Worth Knowing: Depending on your priorities, the EX may be a superior value. It already comes with Honda Sensing but adds alloy wheels, a moonroof, smart key with push-button start, floor mats and satellite radio.
Even better, the EX only adds $970 to the price ($19,855). Just don't expect to see many incentives. Honda doesn't offer rebates and discounts are rare. In contrast, competitors like the Chevy Sonic sometimes offer up to 20% off MSRP.
Learn more about the 2019 Fit »
2018 Toyota Corolla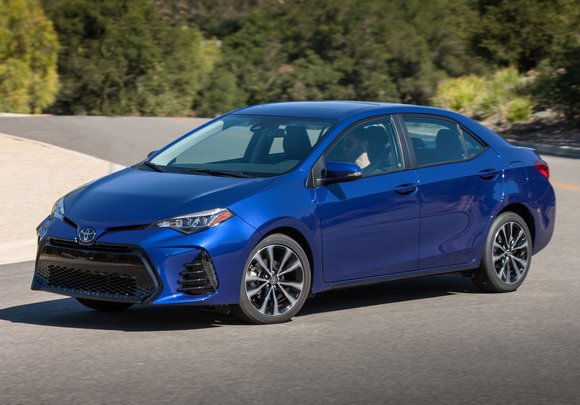 Why It's A Top Pick: At $19,520, the 2018 Corolla L offers an excellent range of advanced features. All versions come with Toyota Safety Sense P, which gets you auto emergency braking, lane departure warning, auto high beams and adaptive cruise control.
Worth Knowing: The Toyota Yaris may be cheaper (from $17,305), but it has an aging design that's short on comfort and amenities. The Corolla offers more space, is more comfortable to drive and is often eligible for better discounts. Apart from a 5 star NHTSA crash rating, it's rated an IIHS Top Safety pick.
Here in Los Angeles, all Corollas feature a $1,500 manufacturer rebate, and can be leased from as little as $179/month. With dealer discounts, expect to see dealer prices reach the low $17,000 range. Like all Toyotas, you also get 2 years of free routine maintenance plus roadside assistance.
Learn more about the 2018 Corolla »
2018 Nissan Kicks
Why It's A Top Pick: With a base price of $18,985, the all-new Kicks might just be a bargain lover's dream come true. Not only does that undercut the Honda HR-V by $2,480, but you also get auto emergency braking standard.
Although our initial review highlighted the vehicle's lack of power and a bland interior, odds are that features like a 7-inch touchscreen and optional Apple CarPlay support could be appealing to younger buyers.
Worth Knowing: Unfortunately, the Kicks is still too new as of this writing to garner either an NHTSA crash test score or an IIHS Rating. Initial deals aren't all that great, with the best offer being 0% financing for 60 months.
On a $20,000 vehicle, that would save you around $1,562 in interest compared to a 5-year loan at 3%. However, those planning to lease will find the Kicks to be a pretty awful value.
In Los Angeles, the Kicks SV is listed at $235 for 36 months with $1,999 due at signing. But with an effective cost of $291/month, that actually means it costs the same as a Rogue S that's over $6,300 more expensive.