The all-new 2018 C-HR is arriving at dealers, but initial prices are high due to limited availability. In most cases, you may end up paying at or close to MSRP. That is, unless you or someone in your family owns a Scion.
For a limited time, Toyota is offering a $500 loyalty discount to customers from its former Scion brand. It may not sound like much, but it's a nice bit of savings on a brand-new model with practically zero discounts.
So what do you need to do to get the deal? Are there any special restrictions? Here's what you need to know.
Offer Details
Through July 5, current owners and lessees of any Scion model can get a $500 loyalty discount off the new C-HR. You don't need to trade-in your car, and the offer can be transferred to members of the same household.
To get the deal, simple show proof of ownership (or lease contract, if applicable). If the discount is being transferred, you'll need to provide evidence that you both reside at the same address.
The only "catch" worth noting is that you'll need to finance or lease your C-HR through Toyota Financial. You can even combine it with other incentives like this month's promotional APR rate of 1.9% for 60 months here in Los Angeles.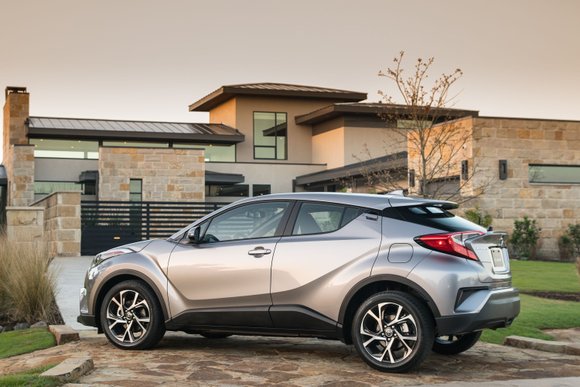 Since the offer can be stacked with other promotions, that means that recent graduates can potentially save up to $1,250 when taking advantage of the automaker's $750 College Graduate Rebate.
In some cases, regional offers can be even better. For example, through the end of May, Toyota has temporarily increased its College Graduate Rebate to $1,000 in San Francisco. That's $1,500 in potential savings.
Our Take
Scion customers have a unique opportunity to get a rare discount on the C-HR. If you or someone in your household is interested in the new vehicle and have a Scion in your garage, consider transferring the incentive.
However, shoppers should be aware that not all deals are necessarily good deals.
Based on our analysis, leases for the C-HR vary wildly according to region. In New York, the C-HR Premium leases from $179 for 36 months with $1,999 due at signing. That actually ranks as a great value given the vehicle's MSRP of $23,460. But that's not the case everywhere.
In San Francisco, the same vehicle leases from $289 for 36 months with $1,999 at signing. That's a difference of $110 (per month!). To put that in perspective, the popular RAV4 LE ($219/month in the same region) is $2,614 more expensive on paper but ends up being $70/month cheaper when you lease.
As always, be sure to ask about all available discounts and consider your options carefully.