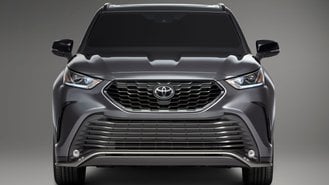 New car prices in September are roughly 10% higher than a year ago, based on a report from Cox Automotive. Although industry experts have a dim outlook on a broader recovery from a global chip shortage, our analysis finds that a mix of factors could complicate matters for consumers hoping to get a deal on a car this fall.
As we reported previously, 2021 models are starting to sell out, which could be disappointing for buyers looking to score a year-end deal. Some new car dealers are also struggling to reconcile manufacturer incentives with reality. At the consumer level, there appears to be no end in sight when it comes to higher prices on cars.
Cox notes average listing prices are 16% higher than the same period in 2019. So far this month, the price has reached $42,450 (up from $41,840 in August), with the greatest spike on luxury cars at $62,012 (from $60,069). Lexus, with some of the worst stock levels, saw a major drop in incentives based on our findings.
Here in California, the brand raised its advertised lease payment on the ES sedan by $80/month from $369 to $449, with similar price hikes on other vehicles. As a result, buyers could find themselves paying more money in two ways: because of fewer manufacturer incentives and due to higher prices from the dealer.
Fortunately, there are still deals to be had. For example, Audi is offering up to a $9,000 discount on the flagship A8. Even Ford is managing to offer 0% APR for 72 months on the F-150. Having said all of that, shoppers may find that the reality of high transaction prices may offset some of the benefits of these deals.