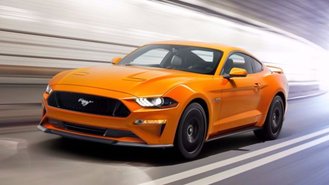 With the reveal of the updated 2018 Ford Mustang last week, shoppers expecting to be in the market to buy have a decision to make. The car promises more power and sportiness and could be a recipe for success next to competitors like the Chevy Camaro.
So what makes the new car so special? Can we expect to see big discounts on 2017 Mustangs? And what kinds of deals should you be sure to take advantage of? Here's what you need to know.
Big changes
The new Mustang will go on sale this fall with a lower, sportier stance, a more powerful V8 and the latest safety features. In addition, the car will get a new 10-speed transmission (compared to the 6-speed gearbox on the current model).
One of the most notable changes is the end of the entry-level V6. A possible consequence of this could be higher starting prices approaching $29,000 (based on the MSRP of the current EcoBoost coupe with automatic).
If you're on a budget, this could be bad news. On the other hand, if you weren't expecting to buy an entry-level model anyway, opting for the newest version could be a no-brainer.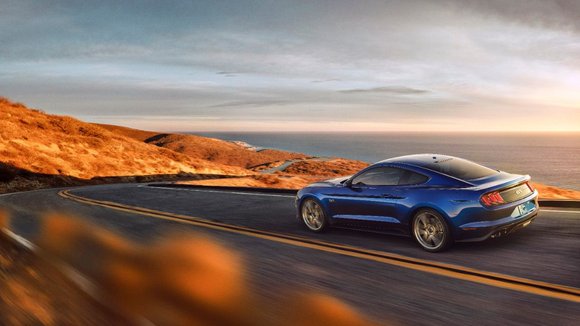 But what kinds of advantages will there be in buying the older version? If you're looking to save, we're already seeing evidence that discounts could grow to an impressive amount.
New discount
On January 25, Ford began stepping up discounts on the current Mustang barely a week after its big reveal. Cashback currently sits at $1,500 on most versions of the car.
Although that's a mere $250 higher than the deal from earlier this month, it's triple the amount we saw around the same time last year on the 2016 Mustang ($1,500 vs. $500).
Should you buy now?
There's currently no shortage of Mustangs, although an exception continues to be the limited-production Shelby GT350. Discounts are quite a bit higher than we're used to seeing, but it's unclear how much room there is for further growth.
Last year, things heated up when competitor GM offered a rare $2,000 conquest bonus for anyone with an eligible Mustang toward the 2016 Camaro. Ford fired back with a $2,000 bonus for Camaro owners toward the 2016 Mustang. As it stands now, we aren't seeing a similar deal on the 2017 Mustang, but this could change.
Mustang discounts haven't traditionally gone up and down much month to month. In contrast, last year GM offered discounts as large as 20% off MSRP on the Camaro. Will Ford need to step things up this year? We're inclined to think so.
Special offers you may not know about
Most shoppers may not know that Ford offers special discounts in the form of Plan Pricing for employees, suppliers and other affiliated companies. You may not even be aware your company is eligible, so be sure to ask your HR department. Aside from haggle-free prices, shoppers are eligible for most other incentives.
We also occasionally see special discounts on the oldest cars in stock. Ford calls this a Smart Bonus, and it's usually worth up to $1,000. Unlike normal rebates, the deal tends to be stackable with low APR financing.
Other offers include a $500 Military Discount or First Responder Bonus, as well as a $500 College Grad incentive. We also sometimes see deals targeting lessees of a competing vehicle worth up to an additional $500.
Be sure to ask your local dealer about all the discounts you're eligible to stack together to save the most money.
See the latest pricing insights for the Mustang »