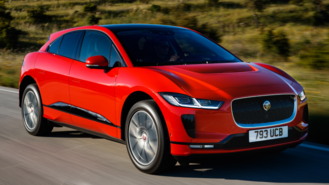 Sales of Jaguar's new I-PACE SUV aren't exactly setting any records. Per Green Car Reports, shoppers in the U.S. took home just 608 vehicles in the first 3 months of 2019. Despite being a relatively new arrival, our analysis of dealer incentive bulletins reveals that deals for buying & leasing have quickly improved.
All versions of the I-PACE now feature 0% financing for up to 60 months. Alternatively, buyers can choose to take a $5,000 cash incentive that Jaguar isn't advertising on its website. The discount is available when financing at non-promotional rates or purchasing your vehicle outright.
We're finding that a number of dealer listings now factor-in the $5,000 discount in order to show lower prices. However, some buyers may find it smarter to actually choose the financing instead when comparing total costs over 5 years.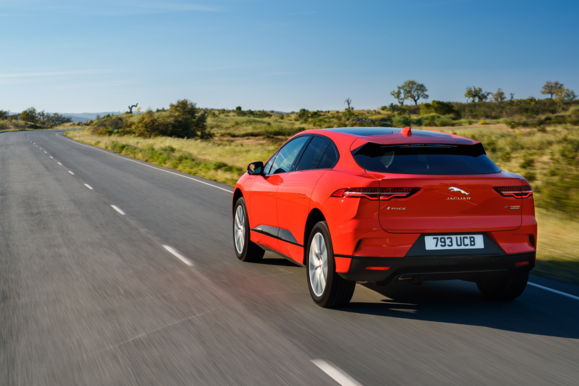 On a $70,000 vehicle, the total cost with the 0% would be $70,000 before taxes & fees. With the $5,000, the cost of a 5-year loan at 5% would be $73,598. That's a nearly $3,600 advantage in favor of 0% APR. Those planning to lease will find better prices compared to last month.
In a letter sent to dealers, Jaguar says lease payments have improved by $40/month. The automaker's website now lists the I-PACE S at $899 for 36 months with $5,995 due at signing, an effective cost of $1,066/month. That's based on an MSRP of $70,525 and includes an allowance of 10,000 miles per year.
That's no bargain as far as leases go. For reference, the 2019 Cadillac Escalade leases for just $2/month more ($1,068) despite the fact that it's over $14,000 more expensive on paper. We think this is a rare case in which shoppers may find buying an EV to be a better value than leasing.
For a more direct comparison, the Tesla Model X is listed at $1,168 for 36 months with $9,363 due at signing. That gets you a Standard Range configuration (MSRP $84,200) with a range of 250 miles. Its effective cost is $1,428/month, $362 more than the 238-mile I-PACE.
Note that figures from Jaguar and Tesla don't factor-in savings from state and local incentives like the $2,500 California Clean Vehicle Rebate. If you're eligible for special offers from local utilities, your actual cost could be even lower. The I-PACE benefits from a $7,500 federal tax credit, while Teslas are only eligible for $3,750.
Current offers end April 30.