Stellantis (formerly FCA) is offering unprecedented loyalty discounts in a bid to keep customers from switching brands. In the most extreme cases, these deals can be worth as much as $9,100 and can significantly reduce the cost to lease a vehicle. However, there are some major limitations worth knowing about.
While most Stellantis vehicles offer a $1,000 lease loyalty discount, the only models eligible are the sudden burst of extra cash are the 2021 Chrysler Pacifica, Jeep Compass, and Jeep Cherokee. Second, the discount only benefits FCA lessees looking to lease another vehicle based on offers in effect through June 30th.
According to a bulletin sent to dealers, the changes quietly rolled out last Friday and mark a huge boost from the normal $1,000 incentive. Having said that, a closer look finds that Stellantis simultaneously canceled 0% APR on these three models, and deals you could get a month ago like 0% for 84 months have disappeared.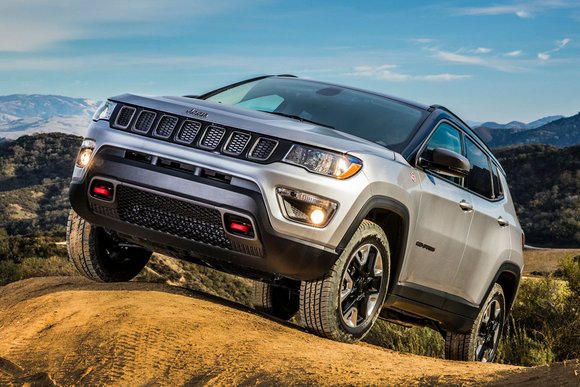 Discounts vary by trim, with the largest being $9,100 off the range-topping Pacifica Pinnacle but as little as $2,650 off the entry-level Touring. Meanwhile, Jeep's loyalty discount for returning lessees is worth up to $5,100 in the case of the Compass 80th Anniversary Edition and as much as $5,400 on the Cherokee Limited.
The fact that financing incentives were canceled appears to give a clear advantage to those planning to lease, not buy. However, the fact that these incentives go way beyond anything we've seen before could create an opportunity for shoppers expecting to stay within the Stellantis family of vehicles.
For now, it remains unclear whether or not more popular vehicles like the Jeep Wrangler or Grand Cherokee could possibly benefit from similar deals. Given that the Wrangler rarely benefits from rebates, we think the chances of this being a more widespread offer are unlikely ahead of the upcoming July Fourth holiday.
That said, anything is possible. Lease returns can often be a good source of used cars for dealers, and there's a supply crunch at the moment that could give automakers a good reason to sweeten incentives. Doing so could not only boost new vehicle sales but help dealers make gains in the preowned market.
Automakers have been taking drastic steps to compensate for the lack of vehicles. For example, just last month, Nissan told dealers it would no longer allow other brands to buy-out its leases. We're also increasingly seeing manufacturers offer trade-in incentives such as this month's $1,500 in bonus cash from Kia.
In a more extreme case, Ford raised prices and also eliminated nearly every rebate on June 2 in favor of trade-in assistance cash that consumers can only get when trading-in a vehicle. Sadly, big shifts like these may create a zero-sum situation in which those who aren't eligible could miss out on the best deals.