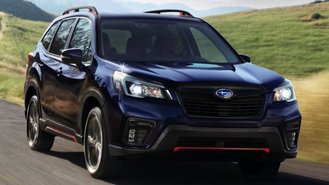 Subaru shoppers will probably find the brand's lineup of cars & SUVs significantly more affordable to lease ahead of the Christmas holiday. In some cases, we're seeing price cuts worth up to $50/month. However, our analysis finds the changes are being driven by a key shift in mileage allowance to just 10,000 miles a year.
In California, the popular 2021 Crosstrek is now listed at just $219 for 36 months with $2,419 due at signing (previously $269 with $2,049 down). Here, a $50 cut in payment could go a long way toward getting a shopper's attention amidst a field of increasingly cheap SUV leases and a long list of SUVs under $300/month.
As a result, the crossover's effective lease cost has fallen from $326/month to just $286. That said, unadvertised incentive bulletins reveal that the improvements are being driven by new 10,000 mile-per-year leases plus as much as a 2% increase in residual values, following recent moves from competitors like Nissan.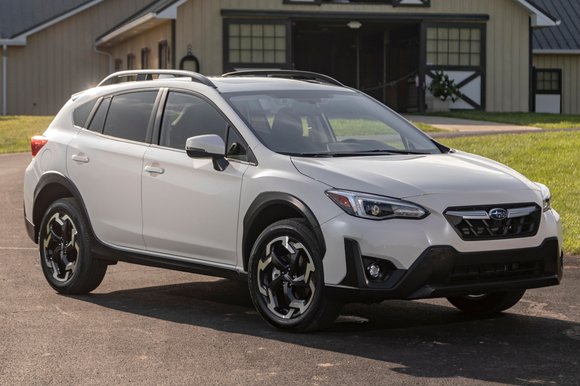 In the case of the Crosstrek, our analysis finds that last month's lease was based on a residual of 64%. The latest offer is based on 67%. Higher residuals typically translate to cheaper leases for consumers. Below you'll find a roundup of some of the other key changes that took effect starting today.
*Latest figures based on 36-month leases with 10,000 miles per year on 2021 base models in California. Payments in other parts of the country can be around $10-20/month more expensive.
Year-end deals abound at the moment, but Subaru's latest moves are notable considering the brand doesn't offer rebates like other manufacturers. Instead, the brand's best deals have largely centered on 0% APR deals since earlier this year in March as well as unadvertised 72-month financing options for buyers.
While many Americans are driving less due to the pandemic, lower-mileage leases may not be for everyone. Subaru's overage charge is currently $0.15/mile and an extra 2,000 miles per year would translate to about $900 over the course of a lease. We recommend weighing the pros & cons based on your driving habits.
Subaru joins a growing list of at least half a dozen automakers offering shorter-mileage leases. Just last week, Mazda quietly converted every lease on its website to a 10,000 mile-per-year deal, resulting in payments up to $14/month cheaper than before. We expect this trend to continue for the foreseeable future.
Current Subaru offers end on January 4, 2021.