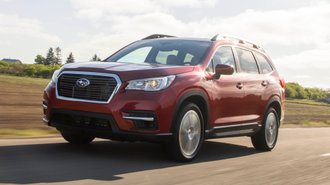 Subaru is one of the latest automakers to release incentives in wake of the coronavirus pandemic. According to a dealer incentive bulletin, the Japanese manufacturer is slashing interest rates across the entire lineup, even on the Subaru Ascent and WRX. This marks an unusual move for a brand with some of the lowest incentives among major automakers. In some cases, these are the lowest rates we've seen to date on multiple models.
Prior to the coronavirus outbreak, the lowest rate in recent months was 0% for 48 months on the three-row Ascent. Most other vehicles were eligible for 0.9% for the same term. Now, vehicles including the 2020 Ascent, Forester, Impreza, Legacy, and Outback all qualify for rates as low as 0% for 63 months. With terms being lengthened in addition to the lower interest rates, consumers can take advantage of substantial savings.
Let's take a look at a 2020 Subaru Outback Limited with an MSRP of $33,445 (with $0 down before taxes and fees) and 0.9% APR for 48 months. Under these conditions, monthly payment equates to $710/month. With 0% APR for 63 months, the monthly payment decreases to $530, a savings of $180/month. Typically a longer term would lead to a higher total cost at the end of the contract. However, with no interest, the new 63-month option is actually cheaper than the original 48-month option despite being 15 months longer.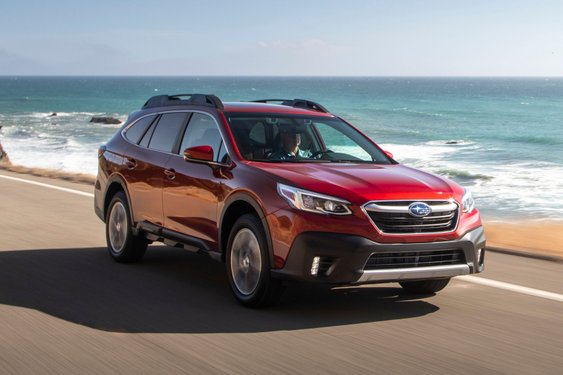 For those eyeing the more sporty BRZ or WRX, interest rates have dropped a whole two percentage points from 2.9% to 0.9%. The term stays the same at 48 months. Additionally, the 2020 Crosstrek also drops to 0.9%, 2.59 percentage points lower than the 3.49% featured as recent as last week.
In the case of a 2020 Subaru WRX Limited with an MSRP of $32,095, 2.9% for 48 months equates to a monthly payment of $709. With the enhanced rate, payment drops to $681/month, a decrease of $28/month and a savings of $1,343 over the life of the loan.
Given the fact that Subaru rarely offers any cash incentives, a drop in interest rates presents a significant deal. Under the current circumstances with coronavirus, these offers could provide a great opportunity for those in need of a new vehicle. Unfortunately for current owners, Subaru has not announced any payment relief options at the time of this writing, while many other manufacturers have.
Offers end April 30.