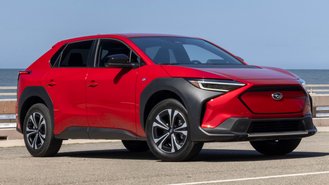 The Subaru Solterra can be a lot cheaper to finance than a Toyota bZ4X despite the two EVs sharing many features. According to dealer incentive bulletins, the Solterra already has a financing deal with interest rates as low as 2.9% APR. That's less than half the interest rate Toyota is offering on the bZ4X right now.
To start, all 2023 Solterras offer a 2.9% financing deal for up to 48 months. There's even a 63-month option at 3.49% and a 72-month deal at 3.9%, though Subaru is allowing dealers to mark-up those two rates by as much as 1%. Still, these early Solterra deals present an advantage for buyers compared to Toyota's bZ4X.
For comparison, the 2023 Toyota bZ4X has no financing incentive and is only eligible for standard rates. Based on the company's online payment calculator, that means an interest rate of 6.74% on a 48-month loan or up to 6.94% for 72. That could make the bZ4X a pretty bad deal by comparison when purchasing one.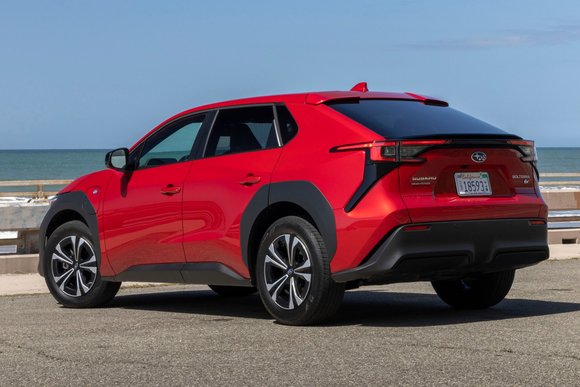 At these rates, we estimate a 6-year loan on a $44,000 bZ4X would cost around $53,920 including interest. Even with a 1% interest rate markup, a $44,000 Solterra would come out to $50,874. This could make the Solterra a much better deal. And that's before the impact of a federal tax credit as well as plug-in rebates.
While the Solterra remains eligible for a $7,500 EV tax credit, Toyota is anticipated to exceed a 200,000-vehicle cap that will trigger a mandatory phase-out process. Once we reach that point, the tax credit on the bZ4X will be cut in half to just $3,750. This could give Solterra buyers an even bigger potential advantage.
We recommend comparing prices carefully as inventory will almost certainly be limited. However, based on the information at hand, it does appear that the Solterra may be a significantly better value. With interest rates expected to continue to go up, now may be the time to take advantage of any current deals while you can.