Last week, we reported that Tesla's lease deals for its electric vehicles didn't add up following the automaker's recent price cuts. At the time, we questioned where the money was going, as a $7,500 federal tax credit and a $3,000 price cut only resulted in a $1,100 savings for lessees. A few days after our initial report, The Drive reported that Tesla finally cut its lease prices for its EVs.
As the outlet points out, Tesla's lease deals are far more affordable than they used to be. The automaker's website now lists a 2023 Model 3 Rear-Wheel Drive for $399 per month for 36 months with $4,500 down. That deal includes 10,000 miles. Compared to what we had recorded just a few days earlier, this represents a savings of $70 per month.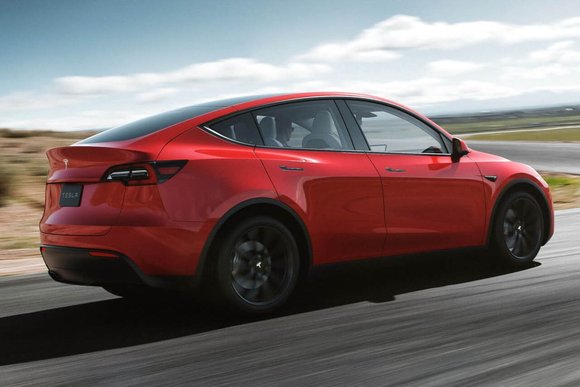 The Model Y's lease deal has also gone down. The electric SUV is available to lease for $609 per month for 36 months with $4,500 due at signing. As The Drive reports, the Model Y's lease deal in 2022 included an $800 monthly payment with $5,995 down.
We believe that Tesla has likely decided to pass along the $7,500 savings from the commercial electric vehicle tax credit from the Inflation Reduction Act. Before the end of the year, the U.S. Treasury Department stated that consumers that lease an electric vehicle can qualify for the full $7,500 federal tax credit, regardless of whether it meets strict domestic supply chain and battery sourcing requirements.
With Tesla leases becoming more affordable, consumers can see a large difference compared to purchasing a model. As The Drive points out, the average interest rate for a 60-month loan is currently 5.25%. With a $4,500 down payment, consumers are looking at a $760 monthly payment for the Model 3 Rear-Wheel Drive.
Source: The Drive