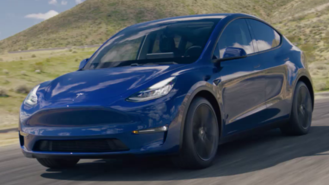 Update (12/22/22): Tesla has doubled its December delivery discount to $7,500. The incentive applies to deliveries between December 21st and the 31st. In addition, Tesla is offering free Supercharging with a separate bonus offering up to 10,000 miles of free charging at the company's high-speed Supercharger stations.
Visit Tesla's inventory website and you'll find a shocking statement: "Take delivery of a new Model 3 or Model Y in December 2022 for a $3,750 credit." Electrek first reported on the finding that confirmed the credit. Tesla rarely gives buyers discounts, as we're more accustomed to the automaker raising prices for its vehicles randomly. While the credit is sure to draw more buyers in, there are a few possible reasons why Tesla is doing this.
Since Tesla doesn't have a communications department to field questions, it didn't provide an explanation on why it's suddenly offering the discount or why it's only available on select vehicles and for such a short period. Our best idea of why Tesla is now offering the credit is to boost its fourth-quarter sales figures to drive its stock price up and make it look like the company had an amazing end to 2022.
Or, Tesla could be providing shoppers that are ready to buy a vehicle right now a hefty credit to try and combat the number of cancellations it's getting from people that think they'll be able to score a better deal next year. Starting January 1, 2023, the previous cap of 200,000 vehicles sold gets lifted, potentially making Tesla's electric vehicles eligible for the $7,500 federal tax credit. Some buyers may be pushing back their delivery date to try to score a better deal on an EV.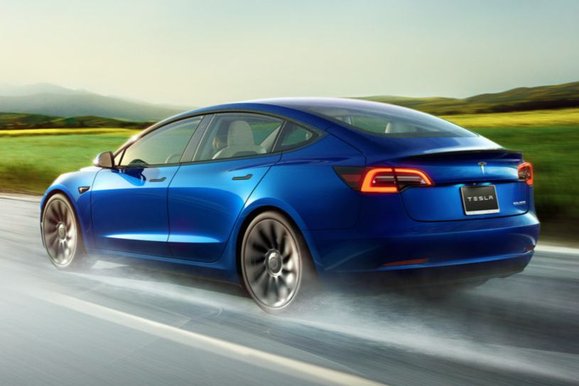 Unfortunately, that's not a good plan for shoppers. While all of Tesla's current electric vehicles have a final assembly point in North America, the Inflation Reduction Act adds some requirements for where battery components are assembled and where the battery materials come from.
The IRA requires EVs to have a minimum percentage of battery components that are manufactured or assembled in North America, as well as a minimum percentage for critical materials that are extracted or processed in the U.S. or one of the country's free trade partners.
Since Tesla receives its batteries from Panasonic and CATL, and most of its battery minerals are sourced from outside North America, there's a high chance the automaker's vehicles will only be eligible for $3,750 of the federal tax credit and that's before you consider a car's starting price tag or a buyer's income.
So, Tesla's giving buyers the ability to get a Model 3 or Model Y with a delivery credit, as long as they're ready to purchase a vehicle right now, want to take delivery of it before the end of 2022, and are fine with choosing from the automaker's current inventory site instead of a special order. With so many unknowns about 2023 and the fact that buyers may not be eligible for any portion of the federal tax credit because of their income, it's a good idea for buyers to take advantage of the delivery credit and skip the hassle of having to fill out extra paperwork come tax season.
Source: Electrek