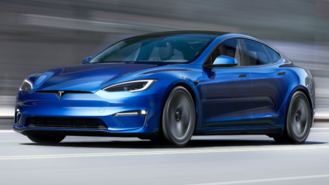 Update (12/22/22): Tesla's website says its free Supercharging offer is indeed stackable with its December delivery discount. On December 21st, that Tesla delivery discount was doubled from $3,750 to $7,500. This marks one of the best deals we've seen this year on new Teslas.
At the beginning of the month, Tesla started to offer the Model 3 and Model Y with a 2022 delivery discount. Consumers that take delivery of their electric vehicle would receive a credit of $3,750. Now, Tesla's introducing a new perk with free Supercharging for shoppers that choose to get their vehicles delivered before the end of the year.
Electrek reports that Tesla has authorized its staff to offer customers 10,000 miles of free Supercharging. The catch is that they have to get their vehicles delivered before the end of the month. We can't find this offer on Tesla's website or on the automaker's blog page. This could be a limited deal that's only available to shoppers that visit one of Tesla's physical stores to order a new EV or it could be a regional deal.
The outlet notes that the deal has some other requirements. It's available on all models, is only valid for newly titled vehicles, the offer must be used within two years of delivery, the offer is not transferable, and the offer is not stackable with other incentives. Electrek claims the offer is worth roughly $500 depending on the vehicle and Supercharger pricing where you live.
With Electrek claiming that this offer is not stackable, we assume that it's primarily aimed at consumers shopping for the Model S and Model X. The $3,750 credit on the Model 3 and Model Y is a far better offer.
Seeing Tesla introduce another incentive for consumers to accept delivery of one of its vehicles before the end of the year portrays just how hard the automaker is trying to increase demand for its vehicles. We assume that most shoppers are looking to get their vehicles delivered in 2023 when the updated Inflation Reduction Act (IRA) brings new federal tax credits for Tesla's vehicles. Unfortunately, while the previous cap of 200,000 vehicles gets lifted, don't expect Tesla's EVs to be eligible for the full $7,500 credit.
The IRA requires electric vehicles to have a final assembly point in North America, but there are some requirements for where battery materials come from and where battery components are assembled. To our knowledge, Tesla wouldn't meet these requirements. So, Tesla's vehicles might only be eligible for $3,750 of the federal tax credit. Also, the IRA puts new requirements in place for a buyer's income and a vehicle's starting price tag in order to be eligible for any portion of the available credit.
Source: Electrek