It's hard to time when Tesla is going to randomly increase and decrease prices for its electric cars. Consumers that purchased a Tesla Model S and Model X before March 5th will be upset to hear that prices for Tesla's largest and priciest models have dropped dramatically. Shoppers looking to purchase a 2023 Model S and Model X will find that prices have dropped by approximately $5,000 and $10,000, respectively.
Visit Tesla's website, and you'll see that the 2023 Model S starts at $91,380 (including destination), which is down from the sedan's previous starting price tag of $96,380. Pricing for the Model X now starts at $101,380 for 2023, down more than $10,000 from the previous price of $111,630.
The high-performance Plaid versions of the Model S and Model X both start at $111,380, representing a decrease from before. Previously, prices for the Plaid model started at $116,630 for the Model S and $121,630 for the Model X.
The price cuts for the Model S and Model X represent a decrease by 4% for the sedan and 9% for the SUV. They also follow price cuts that happened at the beginning of the year when Tesla reduced pricing for the Model S and Model X by roughly $10,000. Despite the price cuts, the Model S and Model X are still Tesla's priciest vehicles.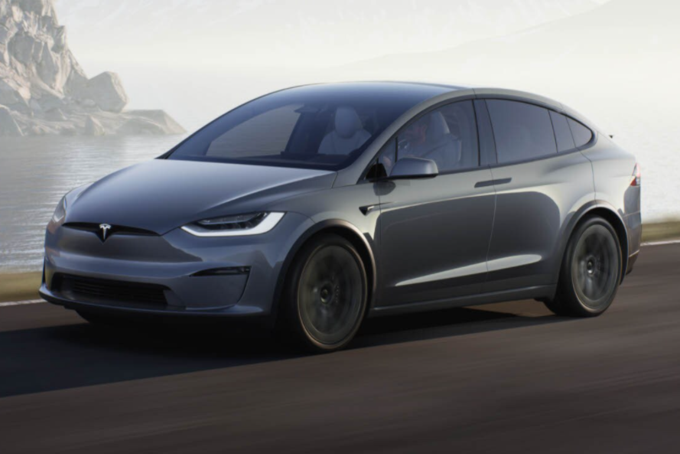 We assume that the recent price cuts are because of increased competition. The Model S now faces off against the Lucid Motors Air, Porsche Taycan, BMW i7, and Mercedes-Benz EQS. Pricing for the Model S' competitors range from $105,550 for the EQS to $88,150 for the Taycan.
Things are even more competitive for the Model X. Electric SUVs in the segment include the GMC Hummer EV SUV, Rivian R1S, Audi Q8 e-tron, Mercedes-Benz EQS SUV, and BMW iX. The Model X's main rivals range from $79,800 to $112,595.
It doesn't sound like Tesla will be offering any refunds for shoppers that were caught out by the price cuts, which means that anyone that purchased a Model S or Model X at full price before the price decrease are out of luck. That's the way it goes with Tesla.
Source: CarBuzz