An upcoming change will make just about every Tesla a little more expensive in California. As we reported on Tuesday, the California Clean Fuel Reward (CCFR) is set to be cut in half after November 1st. Since Teslas are built-to-order and have seen production delays well into 2022, every one of its cars will be affected.
According to the state program's website, the move will lower the maximum plug-in rebate from $1,500 to $750 "to ensure sustainability." Although shoppers technically have a little over a week to take advantage of the full $1,500, the fact that Tesla production has seen delays till 2022 may immediately disqualify buyers.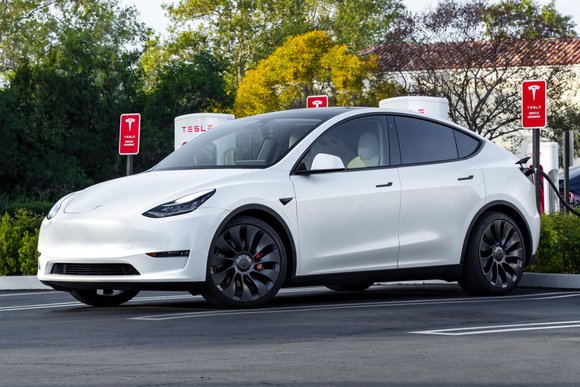 That's because the Clean Fuel Reward change is based on when a car is delivered. In the case of the popular Model 3, Tesla's online configurator currently estimates delivery sometime in December. In the case of the Model Y, it's April of 2022. As a result, the change will effectively result in a $750 price increase.
Even though Tesla does have a history of listing in-stock inventory on its website, a closer look finds the company appears to have no available cars in California. A company representative confirmed for us this morning that the electric car brand has been facing high demand that has put pressure on vehicle production.
That could be somewhat of a setback for Tesla buyers considering the fact that the company's vehicles are no longer eligible for a federal EV tax credit. To put that into perspective, vehicles like the Ford Mustang Mach-E, Volkswagen ID.4, and Volvo XC40 Recharge EVs all offer buyers the full amount of up to $7,500.
We doubt an additional cost of $750 will deter most Tesla buyers in California. It's also worth noting that not every automaker makes it easy to achieve the maximum possible savings. For example, 2022 Ford Mach-Es may have the same base price as the prior year, but Ford Credit isn't passing along the tax credit to lessees.