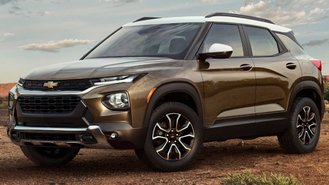 With a base price of just $19,995 with destination, the 2021 Chevy TrailBlazer certainly sounds like a deal. After all, that's $1,200 less than the cheapest 2020 Hyundai Kona and almost $2,000 less than a Honda HR-V. However, our analysis finds that the bargain-basement TrailBlazer L may not end up being the best deal.
For a bit of history, GM introduced a strategy back in 2015 that lowered prices on a range of models by up to $2,570 to undercut competitors. The new TrailBlazer appears set to continue that approach with an irresistible teaser price. Unfortunately, this may come with an important catch that could affect consumers.
Base configurations like these aren't necessarily stripped-down when it comes to features. Called "internet models" or "SAP models" in dealer incentive bulletins, these vehicles achieve their low prices by way of razor-thin profit margins. In the case of the new TrailBlazer L, that amounts to as little as $19.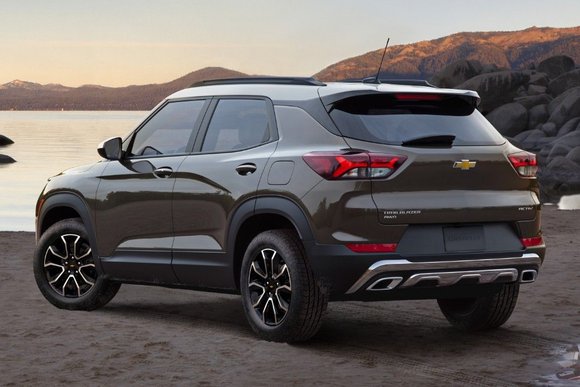 For example, Chevy's latest order guide lists the TrailBlazer L with an MSRP of $19,995 with destination but a dealer invoice price of $19,976. While there are many factors that influence how much money a dealer makes, a margin of $19 probably won't help on an all-new model besides bringing shoppers into showrooms.
For consumers, the main drawbacks are that these types of vehicles are rarely stocked and always excluded from factory incentives. To illustrate this point, a 2020 Chevy Equinox L is $2,500 cheaper than an LS on paper but ineligible for over $5,100 in discounts as part of this month's Employee Pricing promo.
Chevy hasn't announced incentives for the TrailBlazer just yet, but the signs certainly point to the possibility that the L will be excluded. At that point, the next step up will be the LS, which starts at $22,495. Like the Equinox, that equates to a difference in pricing of $2,500 when moving up from an L to an LS.
Shoppers should also be aware that prices can quickly increase with options. For example, simply adding a blind spot monitor to a TrailBlazer LS adds $495, bringing the price to nearly $23,000. Further up the range, our analysis even finds that a fully-loaded RS can reach as much as $32,350 with options.
See This Month's Top Chevy Deals »
Pictured: 2021 TrailBlazer Activ