If you've been waiting for finance rates to drop on your favorite car or truck, it's shaping up to be a great time to buy. Memorial Day is just around the corner, and automakers are offering 0% APR for up to 72 months plus cashback for the first time in months. But you'll need to know where to look.
After cutting zero-interest loans down to just 48 months in February, Kia has brought back 0% APR for 66 months on most models. The 2019 Stinger V6 is one of the best deals with 0% APR plus $4,000 in bonus cash when factoring a $2,000 incentive for switching brands and a $2,000 bonus on specially-tagged inventory.
If you're looking to save serious money, Hyundai is now offering 0% APR for 72 months on some of its most popular SUVs. The 2019 Kona, Tucson, and all-new Santa Fe are all eligible for the rock-bottom rate. In the case of the Tucson, there's also a $500 regional bonus here in California.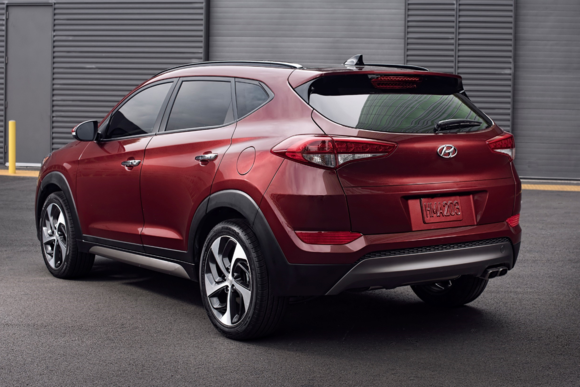 Shoppers in the market for a Tucson SE also have the option of taking a $2,250 incentive instead. However, based on our analysis, taking the 0% would translate to nearly a $1,300 advantage when you compare total estimated costs against a 5-year loan at 5%. We also found a big advantage in monthly payment ($340 vs. $429).
Nissan has extended an unusual 0% APR deal that requires no money down and no payment for 90 days. Deals on vehicles like the all-new Altima heavily favor financing, with a choice between a $1,500 rebate here in Los Angeles versus 0% APR for 36 months plus a $2,000 bonus.
However, not every deal is a great deal. For example, GMC is offering 0% APR for 72 months on the 2019 Terrain, but shoppers may save more money by taking a separate offer worth up to 15% off MSRP. In the case of the Denali trim, that's worth up to $6,104 in savings.
In some cases, not reading the fine print could cost you. For example, Ford is offering 0% APR for 60 months on most models here in California. Unfortunately, the only vehicles eligible are cars that have been in stock for over 61 days. Inventory that doesn't qualify has a higher rate of 0.9%.