While the best holiday car deals often favor the oldest vehicles on the lot, shoppers may not know that the latest SUVs have deals, too. In some cases, our analysis finds that discounts on all-new or completely redesigned SUVs can be worth as much as $4,000.
Here are 3 new SUVs with holiday deals worth knowing about.
Updated December 27
1. 2020 Ford Escape
Up to $2,000 off
The 2020 Ford Escape is a compact SUV that aims to up the ante with a big redesign and standard features like automatic emergency braking. Even though the model is still relatively new, Ford is already offering a $2,000 discount in most parts of the country. That's double what the brand was offering a month ago.
However, there are some catches worth knowing about. First, the deal is for non-base trims with a gas engine. If you opt for the entry-level Escape S, the discount drops to $1,500. Next, the offer includes a $500 bonus you can only get when choosing a vehicle that's been in stock for over 61 days.
Still, $2,000 off an all-new model is a solid deal. For comparison, the 2020 Honda CR-V offers no discounts whatsoever. Escape prices start at $26,080 but can reach nearly $40,000. A hybrid now boasts class-leading fuel economy of 41 mpg, but a plug-in hybrid is due next spring priced from $34,235.
Check Escape Prices Near You »
2. 2020 BMW X3 M
Up to $4,000 off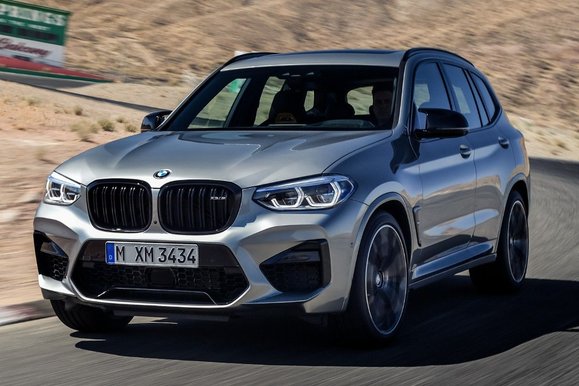 The 2020 BMW X3 M is the first M-branded X3 and blends everyday utility with fiery performance. Even in stock form, the M belts out 473 hp with a 0-60 mph sprint in as little as 4.1 sec. The Competition Package ramps up output to 503 hp. Through January 2, you can get a deal on either version.
For a limited time, you can get a $4,000 APR Credit simply for taking out a loan through BMW Financial. That's a surprisingly good discount for a brand-new, limited-production model. The end of the year is typically the best time to buy a BMW as most major luxury brands fight for the sales crown.
Even better, you can combine the discount with 3.35% APR financing for 60 months. Interestingly, our analysis finds that leasing gets you access to a discount worth just $2,750. Prices for the X3 M start at $70,895 for the standard model and $77,895 for the Competition.
3. 2020 Cadillac XT6
Up to $2,500 off
The 2020 Cadillac XT6 is a new 3-row luxury crossover that offers an alternative to the Escalade. Key selling points include a comfortable interior, wide range of standard features, and both Premium Luxury and Sport variants to suit your tastes. For December, the XT6 benefits from its first cash incentives.
First, there's an all-new $1,500 rebate that wasn't available a month ago. Next, you can save an additional $1,000 when switching from a non-GM brand via a conquest cash incentive. Altogether, that's $2,500 in potential savings, the most we've seen since the vehicle's launch.
Prices for the XT6 start at $53,690, about $3,900 more than a decently-equipped 2020 Cadillac XT5.