While it's true that the Federal Reserve interest rate hikes will have big effects on the economy, not every automaker has responded with higher rates. In fact, our analysis found that some car brands actually lowered interest rates in the month of June, helping make it slightly more affordable to buy a car before July Fourth.
For example, Audi lowered 72-month financing rates on its 2022 lineup of luxury cars and SUVs from 4.49% to 3.49%. That's a price cut of 1% and could save buyers nearly $2,000 in interest on a $60,000 vehicle. Similarly, Ford lowered rates by up to 1% on popular models like the 2022 Explorer and F-150.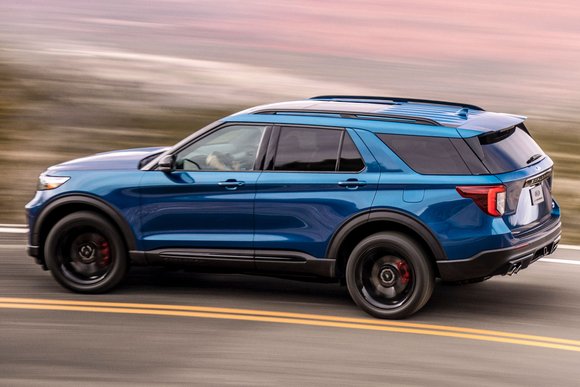 Some of Ford's financing deals are the best we've seen in months. Here in California, the company even brought back 0% financing on the 2022 F-150, though the deal is limited to 36-month loans and excludes the F-150 Lightning. Meanwhile, Volkswagen's advertised financing rate fell from 4.7% for 60 months to 4.3%.
Having said that, great financing deals are definitely harder to find than in the past. No automaker is offering crazy 84-month financing deals at 0% APR, and even finding interest-free 72-month loans is proving to be very difficult. Things could change closer to the July Fourth holiday, but expect deals to be muted this year.
In addition to fewer deals, consumers are contending with the highest inflation rates seen in years, not to mention record-high gas prices. Fortunately, there are deals if you know where to look. For example, even the all-new Acura Integra has a financing deal, while the Chevy Bolt EUV offers a $6,300 rebate deal.
The Fed rate hikes will certainly have wide-ranging effects. As a result, deals you see today may not necessarily be around next month. New deals are expected to come out on July 1st for a number of automakers, while other new car incentives and lease deals are due to be announced on July 6th after the holiday.