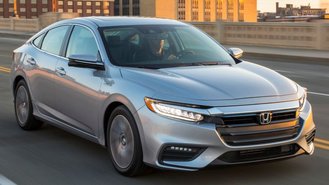 While recent rate hikes on conventional cars & trucks may cause shoppers to think twice about buying, some of the best hybrids offer better deals ahead of the 4th of July holiday. In some cases, rebates and APR deals may help erase the premium traditionally associated with upgrading to a hybrid from a traditional car or SUV.
For example, Toyota is offering better rates on hybrids in many parts of the country. Here in Southern California, the 2020 Toyota Camry Hybrid and RAV4 Hybrid are both eligible for 0% APR for 60 months compared to 1.9% for the standard Camry and RAV4. We consider the RAV4 Hybrid one of the best deals on a hybrid.
Even all-new vehicles offer a chance to save. For example, the 2020 Hyundai Sonata Hybrid is eligible for as much as $4,000 in discounts when leasing. Even the entry-level model has double the lease savings compared to a regular Sonata. With up to 52 mpg overall, the Hybrid offers about a 20 mpg advantage in efficiency.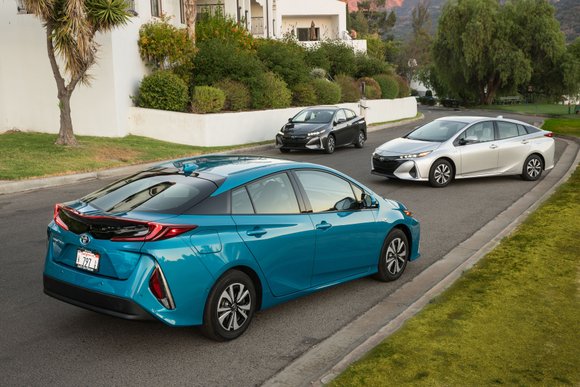 For the first time ever, the 2020 Honda Insight now offers a better rate than the Civic. The latter is listed at 0.9% APR for 60 months versus 1.9% for the Civic. The Insight even benefits from an unadvertised dealer cash incentive worth $500. At 52 mpg, the Insight is roughly 20 mpg more efficient than a Civic on paper.
Interestingly, opting for a plug-in can sometimes be a better deal than a hybrid if you play your cards right. For example, the 2020 Prius Prime is listed at $289 for 36 months with $1,999 at signing here in Los Angeles. That's literally the same price that's being advertised on the Prius despite an over $3,300 difference in MSRP.
In the case of the Prime, a dealer incentive bulletin reveals that is main advantages come from a combination of a higher residual value (59% vs. 58%) and a lower money factor (essentially 0% vs. 2.8%). You can even end up spending less money on the Prime if you qualify for the state's $1,000 Clean Vehicle Rebate (CVRP).
Having said all that, not all hybrids have deals. For example, the 2020 Honda CR-V Hybrid continues to be a hot commodity and features no incentives whatsoever. Similarly, the rock-bottom rate on the RAV4 Hybrid doesn't apply to the 2021 RAV4 Prime, a new plug-in expected to begin arriving soon at dealers nationwide.
Most offers end June 30.