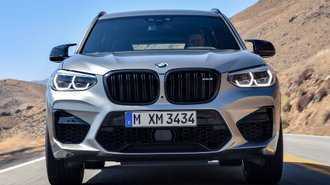 A year marked by severe economic hardship for Americans ended up featuring some crazy car deals to spur demand. In addition to COVID-19 assistance programs, a variety of manufacturers rolled out incentives like double-digit discounts, 0% financing, and deferred payment programs on some their newest cars & trucks.
Here's a look back at some of the craziest offers of 2020.
0% APR for 84 months. On March 17, GM was the first major automaker to introduce zero-interest financing for 7 years plus deferred payments for 120 days in response to the pandemic. A day later, Ford followed with a similar deal. Not long after, Chrysler joined the fray with Employee Pricing For All.
Beyond Detroit's Big Three, Hyundai quickly matched GM's offer on some of its bestsellers. Soon after, even ultra-luxury brands like Maserati rolled out 0% APR for 84 months. While a lot of these offers have since faded away, they allowed consumers to significantly lower their costs, albeit with some risks.
$13,000 off Gladiators. Before car shortages were felt across the industry, high inventory levels for the Jeep Gladiator compelled FCA to double discounts last spring. We soon found motivated dealers advertising nearly $13,000 off MSRP, one of the largest Gladiator discounts we've ever seen.
Every BMW M model on sale. This past summer, we were shocked to discover that BMW began offering significant discounts on its M lineup of performance models. The move followed a cut in financing rates due to the pandemic and resulted in $5,000 off the sporty BMW X3 M plus 0.9% APR for 60 months.
Infinitis cheaper than Nissans. Back in April, Infiniti began offering better deals than Nissan with 0% APR for 72 months across its lineup. We even found that a $40,000 Infiniti could theoretically cost over $100/month less than a Nissan. The deals also lacked some of Nissan's questionable claims about payment relief.
0% APR on used cars. Volkswagen made waves with 0% APR on certified cars in April. While CPO deals aren't all that surprising, this marks the only time we've seen an interest-free deal on used cars. VW also had a stellar deal on every new car in its lineup of no interest for 6 years and no payments for 6 months.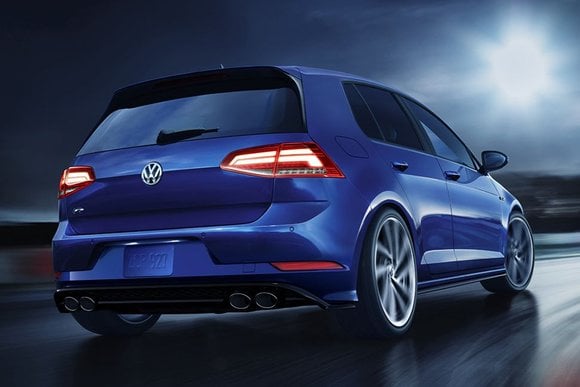 F-TYPEs with $10,000 off plus 0% APR. This fall, Jaguar introduced an unadvertised $10,000 discount on its newest car, the 2021 F-TYPE. Our most surprising discovery ahead of Black Friday was the fact that buyers could actually stack the incentive with an existing 0% financing promo for 72 months.
While the offer is still available through January 4, the downside is that the discount was sent as a coupon to a select list of drivers coming from another Jaguar or a competing brand. In lieu of 0% APR, the $10,000 can also be combined with a separate $6,000 incentive for a whopping $16,000 in savings.
Costco Bolt lease. A deal this fall from Chevy for Costco members helped make the 2020 Bolt EV the cheapest car to lease in America. In places like San Francisco, you could stack well over $10,000 in incentives including a $3,000 bonus for warehouse members.
At one point, we saw the Bolt LT listed at just $145 for 36 months with $145 at signing. At that price, the $38,000 EV managed to be cheaper than some cable TV packages. Current offers are set to end in January and could make a solid case for buying now.