2017 has been a year to remember when it comes to deals for buying a car. We saw automakers offer up to $3,000 to get people to switch brands. We saw electric car leases reach bargain-basement status by undercutting their gas counterparts.
We even saw luxury brands offer up to $30,000 in unadvertised savings, and cases in which you could lease a much more expensive car from the same brand for a dollar less. Here's a look back at some of the best new car deals we encountered in 2017.
Acura TLX: $1 Cheaper Than ILX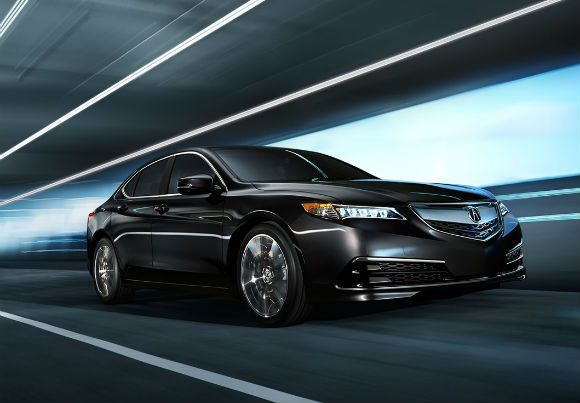 Back in May, you could lease the Acura TLX for an unbelievable bargain at the end of the 2017 model year. Featuring up to $6,250 in factory discounts, the vehicle was actually cheaper to lease than an ILX on the same lot.
The 4-cylinder TLX was listed at $279 for 36 months with $999 due at signing. At the same time, the ILX was featured at $239 for 36 months with $2,499 at signing. The offers don't seem similar, but a closer look reveals otherwise.
The effective cost of the TLX was $307/month, next to the $308/month price of the ILX. As a result, for $1 less, you could lease a vehicle with a price tag that was over $4,000 more expensive.
While the ILX is currently one of the cheapest leases with an attractive $199/month promotion, offers on the TLX have been nowhere near as good since the 2018 model was introduced.
Jaguar: $30,000 Off F-TYPEs
Jaguar may be known for luxury and exclusivity, but the British automaker doesn't mess around when it comes to year-end clearance offers. Last month, we uncovered a huge unadvertised incentive on 2017 F-TYPEs.
The deal, which is still available, is worth up to $30,000 on SVR models, $20,000 on R versions and $10,000 on the more common V6. Since it's a dealer incentive, be sure to shop around to find one willing to pass along the full amount.
Explore F-TYPE prices & deals »
Chevy: $3,000 For Coming From An Asian Brand
In March, Chevy unveiled an aggressive campaign targeting Asian brands. The $3,000 conquest bonus was available on nearly every 2017 Chevy model and could be claimed by anyone with a 2011-or-newer Asian brand leased vehicle.
As a result, you could lease a 2017 Cruze LT from just $99 for 24 months with $219 due at signing. At an effective cost of $108/month, this was one of the cheapest leases of the year with $4,975 in discounts.
You could even lease the 2017 Equinox LS from $109 for 24 months with $549 at signing at an effective cost of $132/month. The vehicle featured $6,200 in discounts as the updated 2018 model began arriving at dealers.
Explore Cruze prices & deals »
Chevy: Double-Digit Savings On Corvettes
This is actually a deal you can get right now. Through January 2, Chevy is offering Employee Pricing on all versions of the 2017 Corvette. On a loaded Z06, that's worth up to $9,134 in potential savings.
There's also a $3,000 loyalty bonus available if you or someone in your household is coming from another Chevy. That's $12,134 in combined savings, the most we've seen advertised on the Corvette all year.
Explore Corvette prices & deals »
Ford: $199 Sign & Drive Leases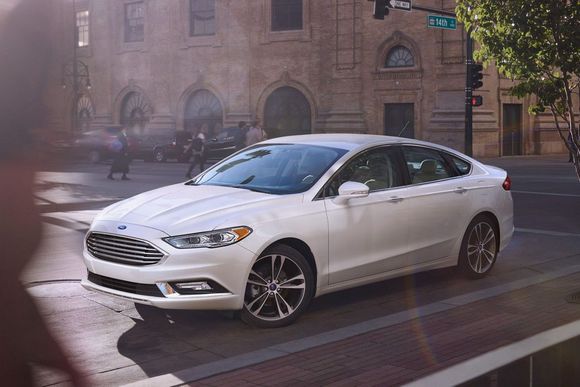 Around every major holiday, Ford has rolled out a $199/month, $0 due at signing Sign & Drive lease on the 2017 Fusion SE here in California. This is roughly a $2,000 advantage over competitors, a huge amount when comparing leases.
Ford has been able to offer this as a result of as much as $6,700 in factory lease discounts that only appear around holidays. Presidents' Day, Memorial Day, July 5th and Labor Day have been great opportunities to find this deal.
As recently as Labor Day, we've even seen the popular 2017 Escape SE eligible for the exact same $199 lease. Previously, the same vehicle was advertised at $229 for 36 months with $2,779 due at signing.
Explore Fusion prices & deals »
Volvo: $23,500 Off XC90 Excellence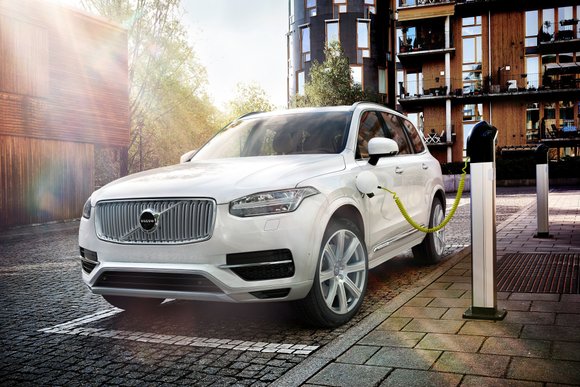 Back in August, Volvo offered an unadvertised $20,000 discount on the 2017 XC90 T8 Excellence to clear the way for 2018 stock. The $105k, 400 hp twin-engine SUV was also eligible for a $3,500 bonus for coming from a competitor.
For a brief period, you could get up to $23,500 in combined savings, enough to bring down the price to roughly the same level as a Range Rover Sport. Although Volvo didn't showcase the incentive, some dealers had no problem advertising it.
Now that the 2017 XC90 is sold out, we haven't seen anything near as good on the 2018 model. At the moment, discounts favor most of the T8 versions at $5,000, but the Excellence is only eligible for $3,000 off.
Ford: Ultra-Cheap Focus Electric Leases
Here in California, the Focus Electric has benefited from up to $12,875 in factory lease cash. As a result, the 114-mile EV has actually been cheaper to lease than its gas-powered counterpart.
Last month, you could lease the Focus Electric from $159 for 36 months with $1,749 due at signing. At an effective cost of $208, it was actually $25/month cheaper than the regular Focus SE despite an $8,300 difference in price.
To top it off, this was before factoring the added benefit of California's Clean Vehicle Rebate worth up to $4,500 based on income, not to mention a loyalty bonus for Ford lessees.