Those in the market to buy a car around the 4th of July holiday should expect to encounter a significantly different experience than holiday car sales in past years. In addition to the challenges of buying a car amidst COVID-19, consumers may see higher rates and a more limited number of vehicles from which to choose.
Here are some things every 4th of July car, SUV, and truck shopper should know for 2020.
1. Inventory may be harder to find. COVID-19 has led to production shutdowns that have kept popular vehicles from reaching dealers. Things are improving, but some may find it harder to find certain cars & trucks. We've already seen domestic brands affected but you can expect similar challenges with imports, too.
For example, Cox Automotive reports that last month's Toyota Tacoma inventory fell to just 13 days' supply. That's considerably lower than the Ford Ranger's 46 days. If you're set on buying a particular model and end up finding it at a price that you like, it may be wise to act rather than wait. Start Your Search »
2. There are fewer zero-interest loans. A shift away from crazy 0% APR offers has made it harder to lower your payments with 0% financing. For example, offers back in March promised 0% APR for 84 months and offered the ability to lower your payment by over $200/month. However, deals like that have largely disappeared.
In fact, the lousiest 4th of July deals have catches like reduced terms or a limited number of eligible vehicles. For example, Nissan is still advertising 0% APR for "up to" 84 months on 13 models. However, there are only three vehicles eligible for 84-month financing and virtually none of them can be found at dealers.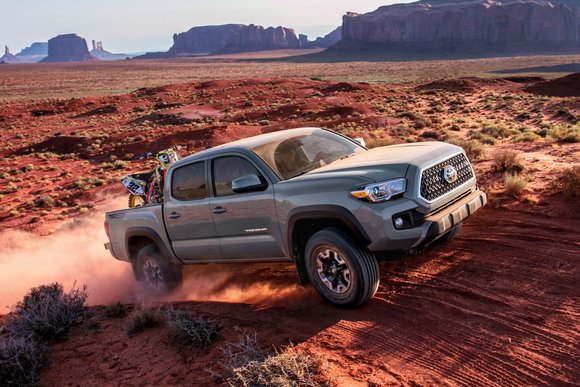 However, not every brand has raised rates. For example, Mazda is currently offering 0% APR plus up to a $1,000 financing bonus on models like the 2020 CX-9 crossover. Those looking for an 84-month loan should be aware Kia is currently offering promotional rates as low as 1.9%. More Top 0% APR Deals »
3. COVID-19 assistance continues. Every major automaker has taken steps to help consumers amid the pandemic. While some of these programs have started to disappear, many brands are still deferring payments for 90 to as long as 120 days. VW is even offering job-loss protection. All Assistance Programs »
4. Better offers may be around the corner. Many offers are currently set to end June 30, suggesting something new could be coming July 1. Brands like Toyota typically offer holiday bonuses worth around $500. Ford often doesn't reveal its best deals until right before holidays. Every Brand With 4th of July Deals »
5. The best deal may not be what you expect. Many brands put their best deals on their most popular models. For example, the 2020 Chevy Sonic offers a $1,000 rebate while the pricier Trax gets 0% APR for 72 months. Although a cash incentive may sound appealing, interest-free financing can be a far better deal.
On a $22,000 vehicle, a 6-year loan at 0% would cost $22,000 at roughly $306/month. With a $1,000 rebate, it would cost $24,351 at $338/month based on 6-years at 5%. As a result, 0% APR could enable a consumer to buy a $24,000 vehicle and spend less money in the process. Models With The Highest Rebates »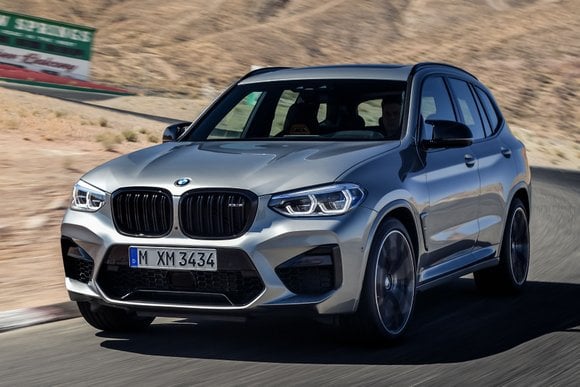 6. Get every discount you're eligible for. Many brands are offering unusually good loyalty discounts. For example, Mazda doubled its loyalty bonus to $1,500 while BMW has incentives for switching brands. Some companies are even offering discounts for healthcare workers as well as college grad deals and military offers.
7. There are hidden deals to be had. Some automakers prohibit dealers from advertising their lowest prices. For example, Toyota doesn't allow prices to be advertised on TV or online below the dealer's invoice price to protect its brand. As a result, you'll often need to request a quote to see their best possible price.
Some brands even use unadvertised dealer cash incentives. For example, Acura is offering up to $7,500 off the 2020 MDX, which is one of the largest discounts on a luxury SUV. Meanwhile, the 2020 NSX is eligible for as much as $20,000 when you choose to finance or lease. More Hidden 4th of July Deals »
Stay tuned for our ongoing 4th of July car & SUV coverage in the days ahead. We'll also be tracking the latest 4th of July truck deals as they're announced.