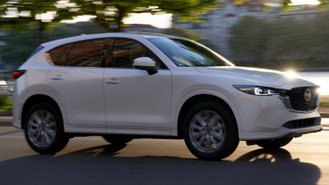 2022 Mazda CX-5 Turbo gets a significant price increase. Year-over-year price increases are normal and expected but we noticed that the 2022 Mazda CX-5 Turbo will cost nearly $5,700 more than the current model-year CX-5. Mazda is discontinuing front-wheel-drive for 2022, but does that justify the steep added cost?
Closing out 2021 with record-high trade-in prices. It's a seller's market for used vehicles! In a report published by J.D. Power, trade-in values are trending upward toward an 83% increase compared to this time last year. Shoppers may happily see more equity when trading in their current vehicle.
Hyundai Elantra N isn't great to lease. Without any lease incentives and a low 3-year residual value, the first-ever 2022 Hyundai Elantra N is terrible to lease at an effective monthly cost of $500.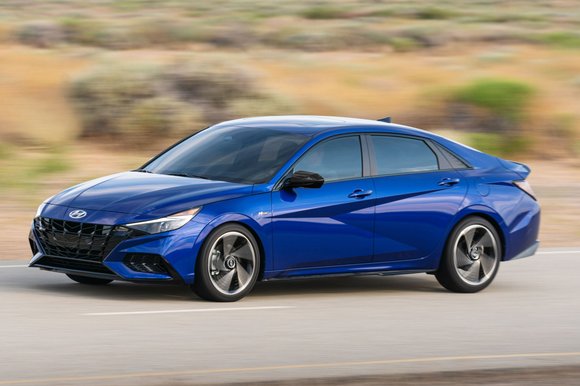 Year-end deals for subprime buyers of Jeep and RAM. Not everyone qualifies for 0% financing, so FCA is offering discounts to subprime buyers, which may save them money. We've outlined which vehicles are eligible and important factors to consider for subprime borrowing.
Hyundai Kona N gets a lease deal in time for the Holidays. As part of the highly-anticipated N line, Hyundai is now advertising a lease deal for the 2022 Kona N. Based on our analysis, the effective monthly cost comes out to $539, which isn't a great value relative to the SUV's MSRP.
2022 Volkswagen GTI has the highest residual value among all 2022 VW models. The redesigned 2022 VW GTI boasts the highest residual value compared to other 2022 VW models. Higher residual values typically mean better leases, but the ongoing inventory shortage and lack of promotional lease rates lead us to believe that leases for the 2022 GTI will be expensive.
Chevy's year-end Red Tag sale may not be any better than November's incentive. A closer look at Chevy's December Red Tag incentive reveals that it's basically the same as November's Cyber Cash incentive. Given that many 2021 models are virtually sold out, it may be difficult to find an eligible vehicle to take advantage of the offer.
Hyundai's discount comes with a catch for the Elantra N and Kona N. If your plan is to lease the new Elantra N or Kona N, you may want to reconsider. A $500 discount is only available to buyers financing through Hyundai Motor Finance, but it's worth noting that both models do not qualify for promotional APR rates.
2022 Ford Mustang Mach-E will get a price increase next week. The all-electric SUV is set to receive a price increase of up to $3,000 on December 8. While the Mach-E has encountered many production issues and suffers from a long lead time, we consider this an unusually large price increase.