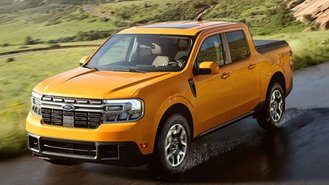 Ford Maverick has the same lease price as an EcoSport. Our analysis finds that even though the listed monthly payment and the amount due at signing differ, it effectively costs the same whether you lease a Ford Maverick or a Ford EcoSport.
Toyota is offering a rare financing deal on used Tacomas. Certified Pre-Owned Tacoma buyers in the Central Atlantic region can now take advantage of 2.49% APR for 60 months until November 30.
This is how to avoid a Corvette Z06 markup. It's more than just getting on a waitlist and paying the reservation fee. A buyer's best bet may be to look for a high-volume Corvette dealer willing to sell at MSRP.
Toyota Offering Tundra Deals Before 2022 Redesign. Instead of cutting prices on the outgoing 2021 Tundra, Toyota is offering 0% APR for 36 months in the Southeast states. Elsewhere in the country, Toyota offers 2.9% APR for up to 72 months.
This is how you can avoid a 2022 Toyota Tundra markup. While it will depend on the options available to consumers, we found that the best way to avoid a markup may be settling on a price ahead of time and putting down a deposit at a Toyota dealer willing to sell at MSRP.
How you can reserve a 2022 Toyota Tundra. We find that the reservation process may vary depending on the dealer, but buyers may be able to put themselves on a waitlist for a $500 refundable reservation fee. It's worth noting that one of the country's largest Toyota dealers is already estimating a wait of up to 1.5-years.
2023 Kia Sportage is getting its first-ever hybrid option. The fully redesigned 2023 Sportage lineup adds a hybrid variant that boasts 226 horsepower, 39 mpg, and a driving range of 500 miles.
Toyota is offering a lease-end discount option. Select Toyota lessees in the Southeast region, within 6 months of maturity on their lease contracts, can expect a $500 voucher in the mail good toward their next lease or purchase of a Toyota vehicle and can be combined with other incentives and promotional financing, through June 30, 2022.
The most expensive Nissan Ariya Costs over $60K. Nissan's second all-electric vehicle shows the world that the upscale Ariya can be competitive with an output of 238 horsepower and an estimated driving range of up to 300 miles. Pricing starts at $47,125 with destination.
Tesla delays base model S, X deliveries until 2023. It's a constant struggle for Tesla to keep up with demand. Now, Tesla is reportedly pushing back deliveries of the Model S and Model X until 2023.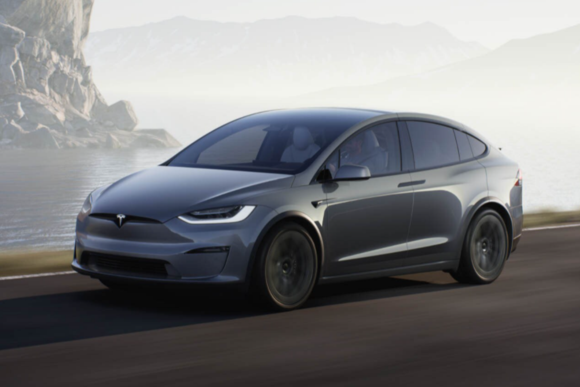 Ford F-150 Lightning is flipping Tesla owners. With continuous delays in Cybertruck production and no concrete timeframe for its availability, electric pickup truck shoppers, many of whom are already Tesla owners, are reportedly moving to purchase the Ford F-150 Lightning.
Toyota Corolla Cross MPG is nearly as good as Corolla. Even though the Corolla Cross is a larger vehicle, Toyota has managed to keep the weight within 400 lbs of its namesake counterpart, resulting in an mpg of 32 combined, keeping up with the Corolla's 34 mpg combined.
2022 Nissan Rogue gets up to a $750 price increase. A year after Nissan fully redesigns the Rogue, the powertrain gets an update for better performance and fuel economy to the tune of up to $750.