Dealer supply vs. incentives. Although you can still find great deals advertised by manufacturers, recent evidence suggests some may actually be too good to be true. This could create a scenario in which buyers lured in by a deal could end up paying thousands over MSRP.
Crazy EV incentives. It's quickly becoming the norm to see fewer rebates and higher prices. However, our analysis finds that plug-ins and EVs seem to at least be partially immune to a chip shortage by continuing to offer double-digit savings on a range of zero-emission cars.
Cheapest lease deals. Hyundai and Kia continue to have some of the cheapest leases on a car. In some cases, upgrading to a larger vehicle like a Hyundai Sonata sedan may be more affordable than you think and end up being a much better deal for bargain hunters.
0% APR on used Lexus models. In a surprising development, Lexus is offering zero-interest financing on select models in September. The move could offer used car buyers a good reason to buy now rather than wait given the high cost of used cars in the current market.
2022 Edge pricing. If you're expecting the Ford Edge to be cheaper than the Explorer, you may be in for a surprise. According to Ford's latest order guide, the 2-row SUV is going AWD-only for 2022 and will actually end up having a higher base price than its big brother.
Silverado LTD pricing. Despite announcing a significantly revamped 2022 Silverado just the other day, Chevy will sell the current truck alongside the new one and call it the Silverado LTD. With an MSRP under $32k, it'll offer an affordable alternative for pickup buyers.
Why Facebook Marketplace cars are cheap. If you've come across incredibly cheap cars on the popular social media platform, there could be a good reason. Unlike buying a used car from a dealer, private party listings may involve less overhead — but also risks.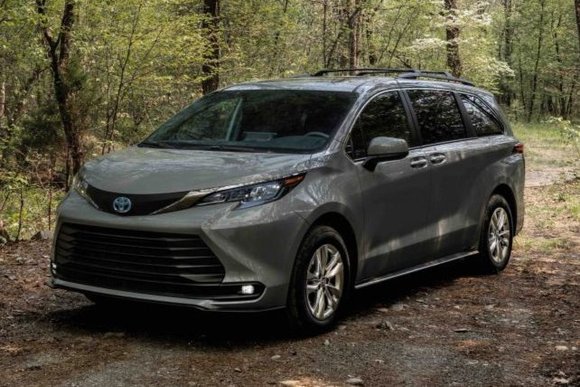 Mazda SUVs dropping FWD. Based on an announcement earlier this week, Mazda is dropping the front-wheel-drive option from its lineup of crossovers for 2022. This could result in higher prices for consumers and push some buyers toward a competing car brand.
Sienna Woodland Edition pricing. An outdoors-themed version of the Toyota Sienna will cost nearly $50,000 with options, our analysis finds. That said, families looking for something a bit different with the capability of all-wheel-drive may find the new minivan appealing.
Used EV tax credits. Unlike brand-new EVs, preowned models have thus far not offered the advantage of a tax credit. However, that could be slated to change if a recently-unveiled proposal is approved for dramatically expanding EV adoption in the United States.
Tesla tax credit possibility. Recent proposals could hand a victory to Tesla buyers who've gone without a federal EV tax credit ever since the electric car maker exceeded a 200,000-vehicle cap. If approved, this could mean cheaper Teslas for prospective buyers.