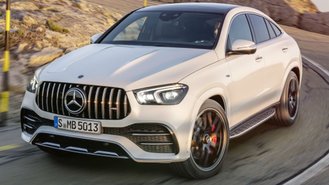 This week, we found that just about every major automaker is now offering deals and payment deferrals amid COVID-19. Now ultra-luxury brands like Maserati are offering 0% APR for 84 months, the same deal you'll find on a Dodge Journey. Here are more of this week's top deals & insights from CarsDirect.
First, Hyundai broadened its offer of 84-month financing at 0% APR beyond 2019 models to include the 2020 Elantra and Tucson. Now, even Mercedes-Benz is offering 0% APR while Kia features 0% APR for 75 months on the 2020 Optima and Sorento. Honda also recently cut rates on the CR-V, Passport, Pilot, and Odyssey.
We're also seeing a slew of new Sign & Drive leases on bestselling vehicles like the 2020 Civic starting at just $240/month, not to mention models from GM and VW. Meanwhile, the 2020 Pilot benefits from a $30 cut in payment and now ranks among the best leases on an SUV with offers starting at just $269/month.
Those looking for the cheapest lease should look no further than the 2020 Hyundai Elantra. Following a $10 cut in payment, it now has the most affordable lease on any car with an effective cost of just over $200/month. We also found over 70 SUVs under $300 ranging from the Mazda CX-3 to the Ford Explorer.
Looking to spend even less? We've identified over 30 cars with a payment under $199 such as the value-oriented 2020 Kia Sportage. On Tuesday, we reported that over half a dozen brands are now offering healthcare workers discounts. For example, GM is offering Supplier Pricing to healthcare workers like doctors and nurses.
We also found hidden deals that aren't being advertised. For example, Toyota is giving dealers $2,000 to lower prices on the 2020 Supra. Meanwhile, the all-new Chevy TrailBlazer's first lease starts at just $209/month but our analysis shows it can be nearly $100/month more expensive than the Chevy Equinox.
Those looking for an EV, plug-in, or hybrid ahead of Earth Day should know that the 50 mpg 2019 Kia Niro continues to have the cheapest lease on a hybrid starting at just $199/month. That said, our analysis finds that there are some vehicles that automakers are simply refusing to discount no matter what.
Finally, new & used car dealers from CarsDirect's network tell us they're going almost 100% digital to help car buyers amid the coronavirus. We have reports ranging from online sales, virtual consultations, and even options to make home deliveries in a big glass truck and sign documents in a virtual clean room.