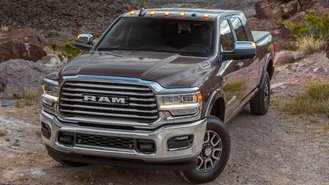 As we near the end of April, new car prices & deals continue to reveal surprises that can benefit car shoppers. Whether it's a 0% APR deal that can cut your payment by $200 a month or info on which brands are discounting cars the most, CarsDirect's team of experts uncovered must-know insights for both buying & leasing.
Here are some of this week's top deals & analyses.
On Monday, RAM began offering its best deal on its biggest trucks, with 0% APR for 84 months on models like the RAM 3500. Compared to previous offers, our analysis found the deal could cut monthly payments by over $200. Changes like this can have a major impact on affordability but come with some important risks.
On Tuesday, we published an analysis of how trucks have benefited from outstanding deals. We even found that a nearly $38,000 Chevy Silverado can now be cheaper to lease than a $20,000 Sonic. On Wednesday, Toyota finally began lowering auto loan rates to as low as 0% APR, nearly a month after its main competitors.
In contrast, Hyundai has discounted its cars faster than any other brand, with almost half a dozen changes over the past month. In the most extreme case, the 2020 Elantra saw a $70/month cut in loan payment between April 2nd and April 3rd. Discounts continue to make the Elantra SE the cheapest car you can lease.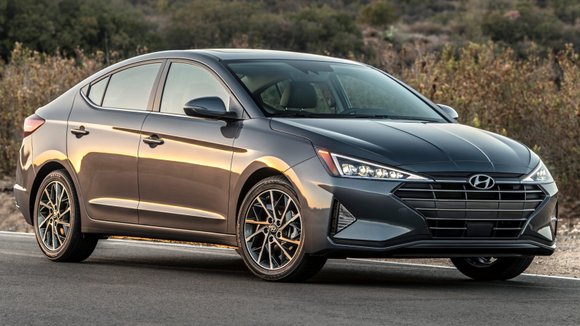 Now that every major brand is offering better deals in response to the effects of COVID-19, federal guidelines affirm car sales as an essential service. While state and local governments have the final say, this is a major step that may help shoppers take advantage of new digital buying options if they simply can't afford to wait.
Curiously, inventory data shows that the new 2020 Corvette convertible is nowhere to be found. This could sour the mood of shoppers already contending with high mark-ups, a delay in production, and a reported halt in orders. As it stands, buyers still can't even find the $60k base Corvette in stock at local dealerships.
In other news, order guides show that the new Cadillac Escalade will see up to a $7,700 price increase. Similarly, an early look at fleet ordering documents indicates the upcoming 2021 Nissan Frontier may see a $7,000 price increase compared to the 2019 Frontier pickup that's currently on deep discount at dealers.
Interestingly, despite a wide range of outstanding green car deals, a study says 70% of Americans have never even been in an EV. However, that could change with a slew of upcoming choices like a Tesla truck that can float and a sub-$100k version of the Porsche Taycan. Stay tuned for ongoing coverage & analysis.