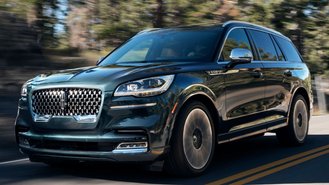 With a little over 2 weeks until Labor Day, we've found some noteworthy price cuts and changes that can benefit new car buyers. Hyundai is now offering a $500 holiday bonus on the 2020 Tucson that can be combined with 0% financing for 72 months as well as an offer to defer your first payment for up to 90 days.
Meanwhile, Volvo is cutting prices on its plug-in hybrids by up to $7,750 for 2021. Similarly, the redesigned 2021 Buick Envision will see up to a $1,700 advantage in price as part of an effort to broaden its appeal. We've also learned that Lincoln is offering 5k mile/year leases as a way to help lower monthly payments.
That said, Ford increased the cost of financing the upcoming 2021 Bronco Sport. You can still get 0% financing, but the changes could make a longer loan a lot more appealing compared to before. In contrast, our analysis finds that the best 0% APR deals at the moment on SUVs involve terms of up to 84 months.
Future vehicles like the 702 hp 2021 RAM TRX promise more power than ever before. Similarly, the 2021 Mazda CX-30 will offer a 250 hp turbo model that could substantially elevate its fun-factor on the road. That said, the all-new Acura TLX will offer a turbocharged lineup but is set to get a price increase of up to $4,500.
However, just because a vehicle is new doesn't mean you can't get a deal. For example, the 2021 Toyota Venza already offers an unadvertised $500 incentive that you can get when financing. Other green car deals offer some great opportunities to save on a fuel-efficient hybrid, plug-in, or EV with generous incentives.
We recommend shopping carefully. Buyers are continuing to experience challenges in finding their favorite vehicles due to an ongoing inventory shortage. Although used car deals offer rates as low as 0.99% APR, differences in availability could skew the advantage of buying used vs. new ahead of next month's holiday.