This week, CarsDirect uncovered a discount on the Toyota Mirai that's so big it's the largest rebate we've ever seen on any car. In addition to unprecedented offers like 0% APR from Chevy on certified used cars, we found ways to save on the Toyota Supra, the first rebates on the all-new Ford Bronco Sport, and more.
$32,000 Mirai discount. Now that the 2020 Mirai is close to selling out, Toyota is offering a whopping $32,000 rebate that can be combined with 0% financing for 72 months. Believe it or not, our analysis finds that current incentives can be worth almost as much as the value of the car's roughly $59,000 MSRP. Full Analysis »
First Bronco Sport rebate. Ford's newest SUV benefits from its first rebate. Interestingly, the deal in question on the 2021 Bronco Sport can also be combined with financing rates as low as 0% APR. That could make the burly-looking crossover even more affordable to buy at the start of the New Year. Read More »
$10,000 Bronco Sport markups. Despite benefiting from new incentives, the Bronco Sport is seeing dealer markups of up to $10,000 in some parts of the country. Sadly, the fact is that the model remains very much in-demand and prospective buyers may find themselves forced to pay close to MSRP. Full Coverage »
$5,000 Pacifica Pinnacle discount. The most luxurious version of the 2021 Chrysler Pacifica is eligible for a $5,000 discount. However, our analysis finds that buyers could save significantly more money by turning-down the rebate in favor of a special combination of offers involving 0% APR financing. Read Details »
45 leases under $199. If you're focused on the monthly payment, we found 45 leases under $199/month. Choices range from an $18,000 Honda Fit to a $38,000 Kia Niro EV. Those looking for an absolute bargain should be sure to consider a 2020 Elantra, which can be leased from as little as $129/month. Full List »
Supra 5k/year lease deals. Toyota's most expensive car benefits from an unusual 5,000-mile-per-year lease option. With the help of a higher residual value, the Toyota Supra could be substantially cheaper to lease for consumers who don't intend to rack-up a ton of miles on the brand's flagship coupe. Read More »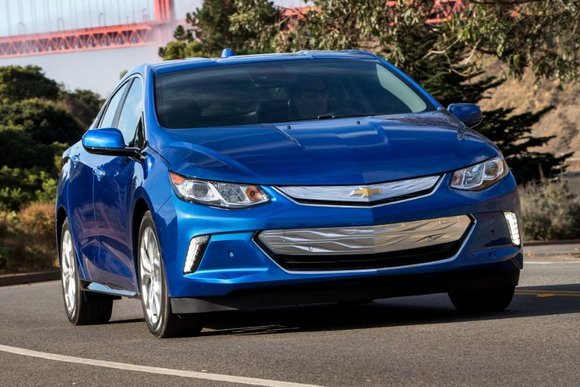 0% APR on used Bolts, Volts. Chevy is offering extreme deals on factory-certified used Bolt EVs and Volt PHEVs. Both plug-ins now feature 0% APR for 72 months, the type of deal we typically see limited to new cars. CPO deals like this are incredibly rare and could make January a good time to buy. Full Details »
Presidents' Day deal preview. Although the holiday is still a month away, it's never too early to start doing your research. Use our expert advice to better understand what's worth waiting for, what's different about this year, and what you should reasonably expect from Presidents' Day car sales. Learn More »
CX-5 diesel discontinued. After roughly 6 months, Mazda has confirmed that it's dropping diesels in the U.S. With no alternatives to the CX-5 when it comes to small, mainstream diesel SUVs, the brand is focusing on turbocharged gas engines with better performance but lower fuel economy. Full Coverage »
Most offers end on February 1, 2021.