The New Year brings new opportunities to save with unprecedented deals that run contrary to what we typically see in January. In addition to never-before-seen incentives, we found some surprising ways that car buyers can get more for their money by taking advantage of exceptional lease deals at the start of the year.
Best leases in January. We looked at hundreds of deals to find the best leases. Among the best deals, the Toyota Corolla Hybrid and Lexus NX Hybrid can both be leased for just $10 more than their gasoline counterparts. Meanwhile, the Buick Encore GX can be leased for less money than a Ford EcoSport. Read More »
Honda 0% financing. While most brands back-off on promos after the holidays, Honda has debuted 0% financing for the first time ever. In addition, rather than limiting the deal to last year's inventory, bargain hunters can find interest-free loans on the latest SUVs like the bestselling 2021 CR-V. Learn More »
Kia K5 gets first 0% APR deal. For the first time, the all-new K5 offers shoppers the chance to finance with zero interest. That's right, the midsize car now features 0% APR for 60 months, the best deal to date. You can even combine the discount with a $750 bonus when coming from a qualifying competitor. Read More »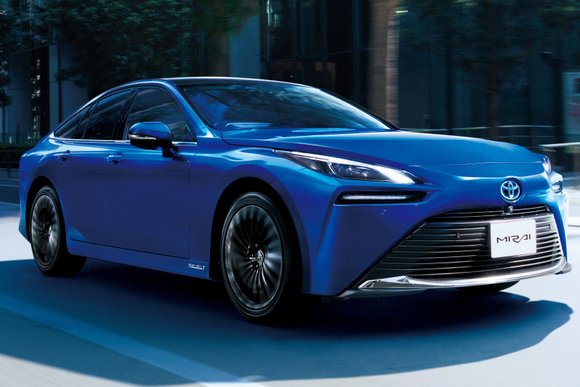 Chevy brings back 84-month APR. This month, Chevy is offering 0% APR for 84 months plus up to $7,000 off MSRP. This surpasses offers at the start of the pandemic and may offer budget-conscious shoppers a solid way to save on a new car, truck, or SUV. Expect compelling offers from Buick & GMC, too. Full Story »
Pricey F-150 leases. If you're thinking of leasing the 2021 F-150, you may want to think again. Our analysis finds that the cheapest F-150 leases have an effective cost of over $700/month and can cost more than $300 (per month!) more than a Chevy Silverado. In some cases, prices can even exceed $1,000. Read More »
RAM's bogus $16k discount. Even though the RAM 1500 is being advertised with nearly $16,000 in savings, a closer look reveals that the offer reflects estimated savings compared to a high-interest truck loan. In reality, the deal includes just a $2,000 rebate that can be stacked with 0% financing. Full Story »
Subaru boosts its loyalty discount. Subaru has tripled the amount of time that current lessees can claim a payment credit, and added complimentary coverage for lost keys and worn tires. The changes could be welcome news for consumers who chose to delay buying due to the pandemic. Our Analysis »
Honda price increases. Major automakers raise prices at the start of the year, and Honda is no different. In addition to a $40 higher destination charge, models like the Civic Type R see up to a $400 price increase. Other impacted vehicles include the 2021 Insight, Accord, HR-V, Passport, and Pilot. Learn More »
2021 Mirai $10,000 discount. Despite being an all-new car, the Toyota Mirai already features a $10,000 rebate that you can combine with 0% financing. That's in addition to an $8,000 hydrogen car tax credit plus a $9,000 price cut. As a result, Toyota's most advanced car could be cheaper than you think. Full Analysis »
Update #1: We've added a new analysis of the first leases for the redesigned F-150.
Update #2: We've included additional coverage of a misleading RAM truck discount, the Kia K5's first 0% offer, and a change to Subaru's loyalty discount.