There's a little over 1 week left before this year's 4th of July holiday. Those looking to buy a new car or SUV will likely find deals like better rates compared to earlier this month. For example, Jeep has cut financing rates to 0% APR for 72 months and created a major advantage for buyers looking to lower their payments.
But that's not all. Although we thought crazy APR deals were gone, Chrysler has brought back 0% APR for 84 months on 2020 Pacificas in some parts of the country. Buyers looking for additional flexibility should also know that most automakers are still offering COVID-19 assistance when buying or leasing.
Looking to "buy American"? You'll find a number of deals on American-made vehicles. For example, the Michigan-built Ford Ranger is the "most American" according to Cars.com and features 0% APR for 72 months. The Illinois-built Jeep Cherokee offers the same deal and is one of the best 4th of July deals.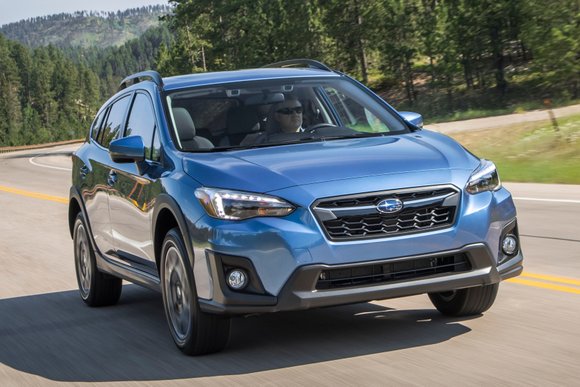 Even Tesla is offering a $5,000 discount right now on its Autopilot upgrade. However, not every brand is cutting rates. For example, Toyota, Hyundai, and Nissan are offering no advantage at the moment ahead of Independence Day. As a result, those looking for a better deal could find it smarter to wait rather than buy now.
Curiously, the best deal may not be what you think when you choose to lease rather than buy. Despite high residual values, our analysis found that not all Subarus are good to lease. In fact, a variety of hidden factors can actually make an over-$27,000 Subaru Outback cheaper to lease than a $24,000 Crosstrek.
Sadly, news that Toyota will discontinue the Yaris could make it harder to find a good, cheap car. As the most affordable model in Toyota's lineup, its disappearance will require at least a $2,800 step up to the Corolla. In other news, Mazda remains mum on whether or not the last diesel SUV in the U.S. has been discontinued.
While upcoming models promise new levels of performance, the new Ford Mustang Mach-E already features its first incentives. We've uncovered up to $2,500 in rebates and as well as 0.9% APR financing. Due to begin arriving in late 2020, the Mach-E will debut new safety tech in the form of Ford Co-Pilot360 2.0.
Stay tuned for CarsDirect's ongoing 4th of July deal coverage. In addition to tracking every brand offering deals, we've uncovered hidden discounts worth up to $20,000 that you won't hear about anywhere else.